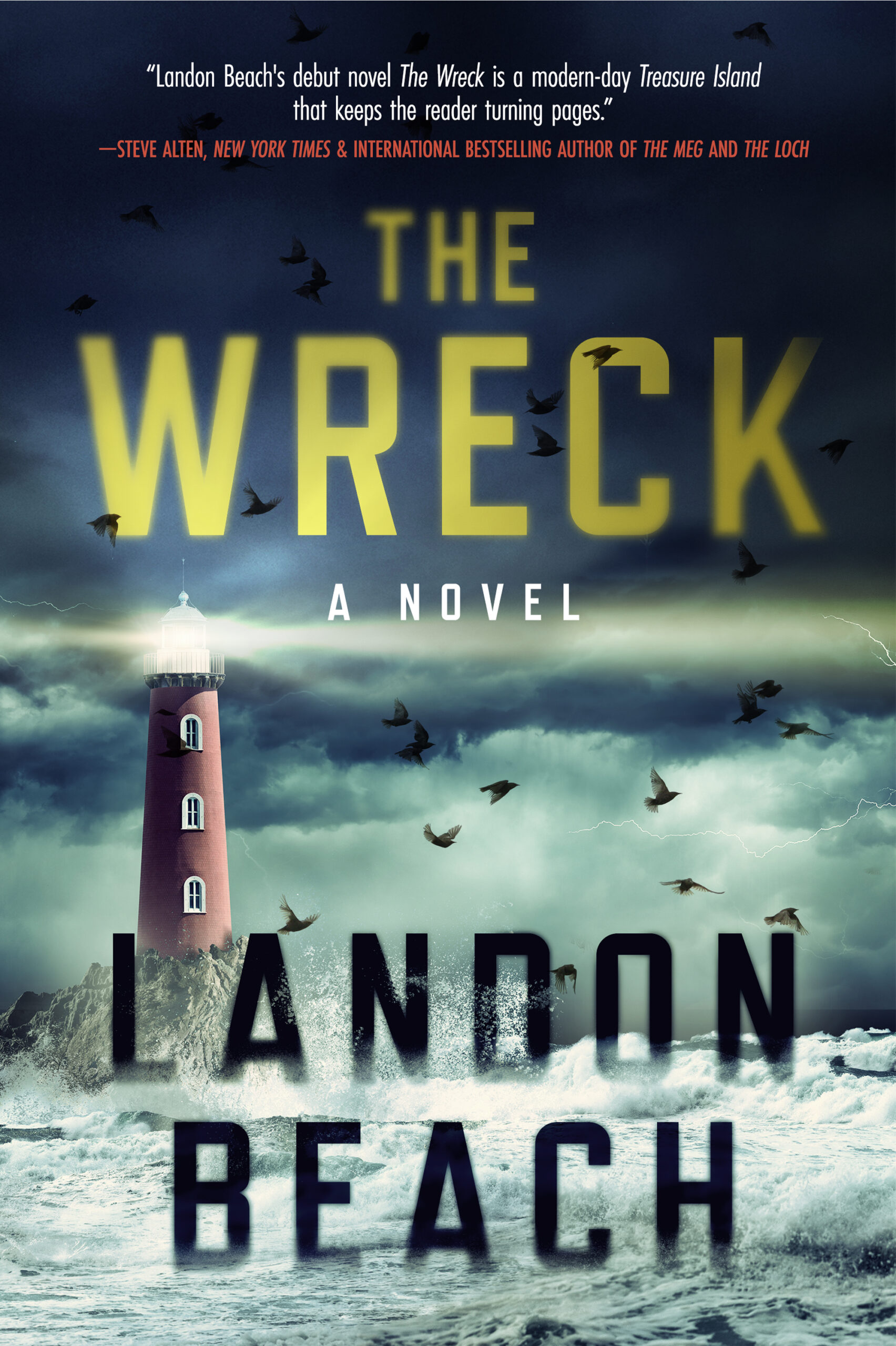 Nate and Brooke Martin arrive at their summer cottage along the rapidly gentrifying Great Lakes shoreline. The beach is warm, the water is cool, and the sea breeze is blissful--perfect conditions for rekindling their strained relationship.
However, on a morning stroll along the beach, Nate finds an unusual gold coin half-buried in the sand. Where did it come from? Are there more?
Teaming up with reclusive ex-Coast Guard Officer and Great Lakes master of the deep, Abner Hutch, Nate dives for clues to the treasure's origins. But when word leaks that there may be a fortune hidden under the waves, they find themselves hunted by mega-rich residents up the coast who are willing to do anything to advance their extravagant lifestyles.
Will the Martins change their family's fortunes, or will the summer vacation end in a tragedy?
Put on some sunscreen, unfold a beach chair, and get ready to discover The Wreck.
---
"Landon Beach's debut novel The Wreck is a modern-day Treasure Island that keeps the reader turning pages."
– Steve Alten, NY Times & international best-selling author of The MEG and The Loch
---
"The Wreck has tons of fun stuff, like the log of a long-dead lighthouse keeper and flooded caves. Great underwater scenes, with a real sense of place and an action-packed climax that will make you jump out of your reading chair."
- Paul Kemprecos, New York Times Best-Selling Author
---
"For a fun, exciting twist on the greatest mystery in Great Lakes maritime history, The Wreck by Landon Beach is an excellent summer read! Beach has crafted a story full of colorful characters; the bad guys are really bad and the good guys are really great. The Michigan summer cottage experience is perfectly captured, and then enhanced by a gripping adventure aboard boats, on shore, and best of all, underwater. Because the tension builds unbearably, the reader will not be able to turn away from the book and should take care when reading on the beach because of the danger of forgetting to re-apply sunscreen! We're looking forward to more terrific Landon Beach Great Lakes novels!"
– Cris Kohl and Joan Forsberg, Hall of Fame scuba divers, maritime historians, founders of Seawolf Communications, Inc., and co-authors of The Wreck of the Griffon: The Greatest Mystery of the Great Lakes
---
The Wreck was named a semi-finalist in the 2018 Clive Cussler Adventure Writers Competition.