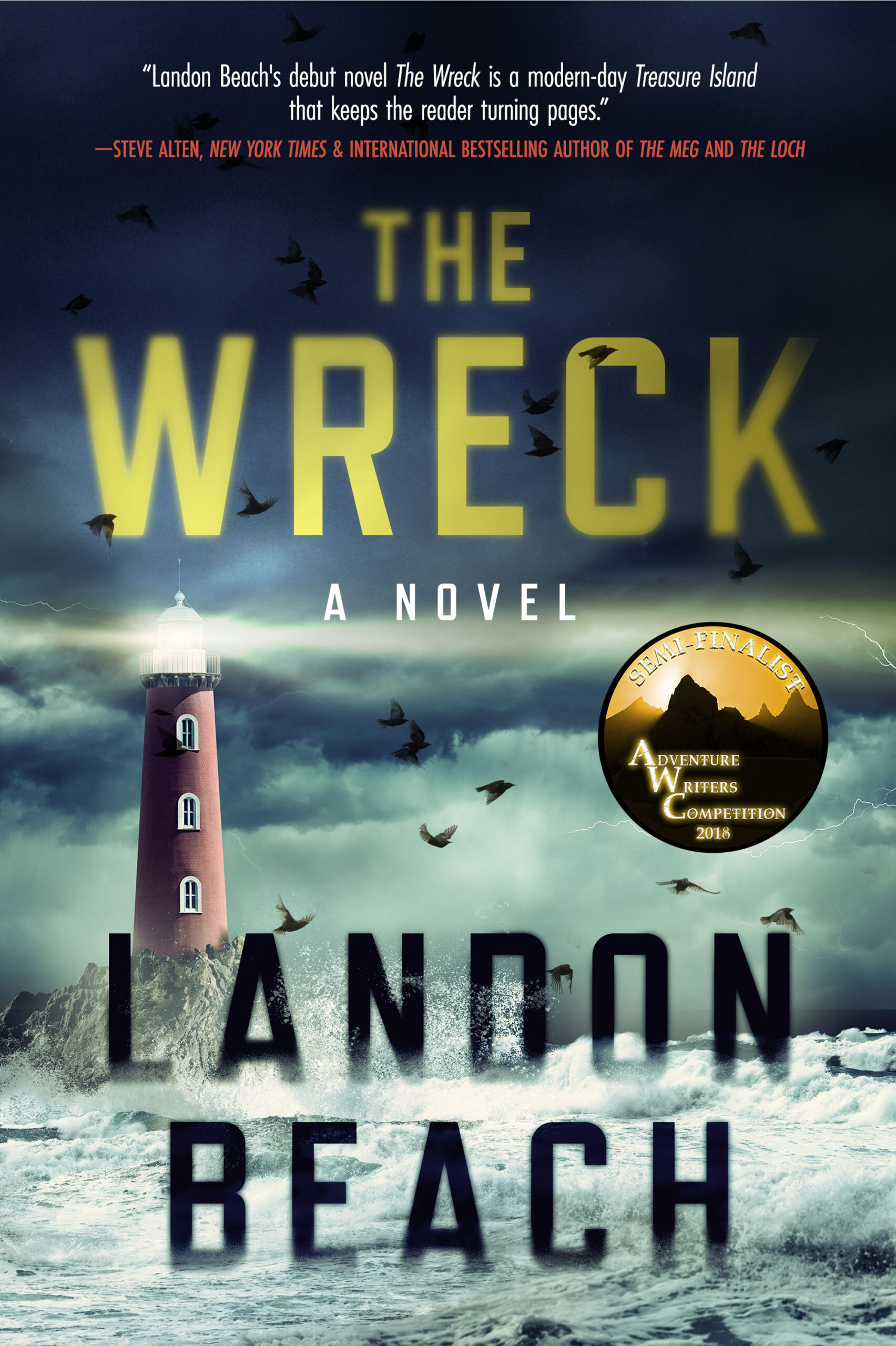 Nate and Brooke Martin arrive at their summer cottage along the rapidly gentrifying Great Lakes shoreline. The beach is warm, the water is cool, and the sea breeze is blissful—perfect conditions for rekindling their strained relationship.
However, on a morning stroll along the beach, Nate finds an unusual gold coin half-buried in the sand. Where did it come from? Are there more?
Teaming up with reclusive ex-Coast Guard Officer and Great Lakes master of the deep, Abner Hutch, Nate dives for clues to the treasure's origins. But when word leaks that there may be a fortune hidden under the waves, they find themselves hunted by mega-rich residents up the coast who are willing to do anything to advance their extravagant lifestyles.
Will the Martins change their family's fortunes, or will the summer vacation end in a tragedy?
Put on some sunscreen, unfold a beach chair, and get ready to discover The Wreck.
---
"Landon Beach's The Wreck comes to life with a brand new audiobook narration done by legendary voice actor Scott Brick.
Beach delivers another page-turning thriller that should appeal to fans of Clive Cussler's many series. Written with vivid details that help bring the beautiful sand-soaked setting to life, one can almost hear the sound of the waves crashing ashore and the squawk of the seagulls coming from above. Likewise, Beach's attention to detail is evident here, as he meticulously explains the art of treasure hunting and scuba diving, but without sacrificing pacing—which is quick and steady.
Whether you're looking for the perfect summer novel or an all-out, thrilling, can't-stop-reading-for-a-second adventure, Landon Beach's The Wreck is a perfect option for those in search of a fun and entertaining listening experience."
—The Real Book Spy
---
"Landon Beach's debut novel The Wreck is a modern-day Treasure Island that keeps the reader turning pages."
—Steve Alten, NY Times & international best-selling author of The MEG and The Loch
---
"The Wreck has tons of fun stuff, like the log of a long-dead lighthouse keeper and flooded caves. Great underwater scenes, with a real sense of place and an action-packed climax that will make you jump out of your reading chair."
—Paul Kemprecos, New York Times Best-Selling Author
---
"Listeners who like mysteries tinged with adventure and colorful characters are in for a treat. Scott Brick's performance is everything you'd expect from a narrator at the top of his game."
—AudioFile Magazine
---
"A Fantastic Debut Novel. 5 out of 5 stars. Nate was one of the main characters and he was extremely well written out. From almost the first page I knew that I liked him. Then throw in Hutch who is that damaged guy that you end up falling in love with and you have a fantastic set of characters. And that's leaving out Brooke and Lucille who were also exactly the characters they needed to be for this story to work.
The kicker is that this takes place in the Great Lakes and not in the Caribbean...but having it take place in places I've been or at least know where they are on a map brings this one home for me...the story itself was really enjoyable. Fast-paced when it needed to be and slow and steady when the pacing required it. I'm shocked that this is a debut novel. It has the chops of a seasoned author who's written countless novels. Landon Beach is a name you should watch out for. And a name that I'll be looking for from now on. I can't wait to get into his next book – The Sail (also narrated by Scott Brick)."
—Brian's Book Blog
---
"For a fun, exciting twist on the greatest mystery in Great Lakes maritime history, The Wreck by Landon Beach is an excellent summer read! Beach has crafted a story full of colorful characters; the bad guys are really bad and the good guys are really great. The Michigan summer cottage experience is perfectly captured, and then enhanced by a gripping adventure aboard boats, on shore, and best of all, underwater. Because the tension builds unbearably, the reader will not be able to turn away from the book and should take care when reading on the beach because of the danger of forgetting to re-apply sunscreen! We're looking forward to more terrific Landon Beach Great Lakes novels!"
—Cris Kohl and Joan Forsberg, Hall of Fame scuba divers, maritime historians, founders of Seawolf Communications, Inc., and co-authors of The Wreck of the Griffon: The Greatest Mystery of the Great Lakes
---
The Wreck was named a semi-finalist in the 2018 Clive Cussler Adventure Writers Competition.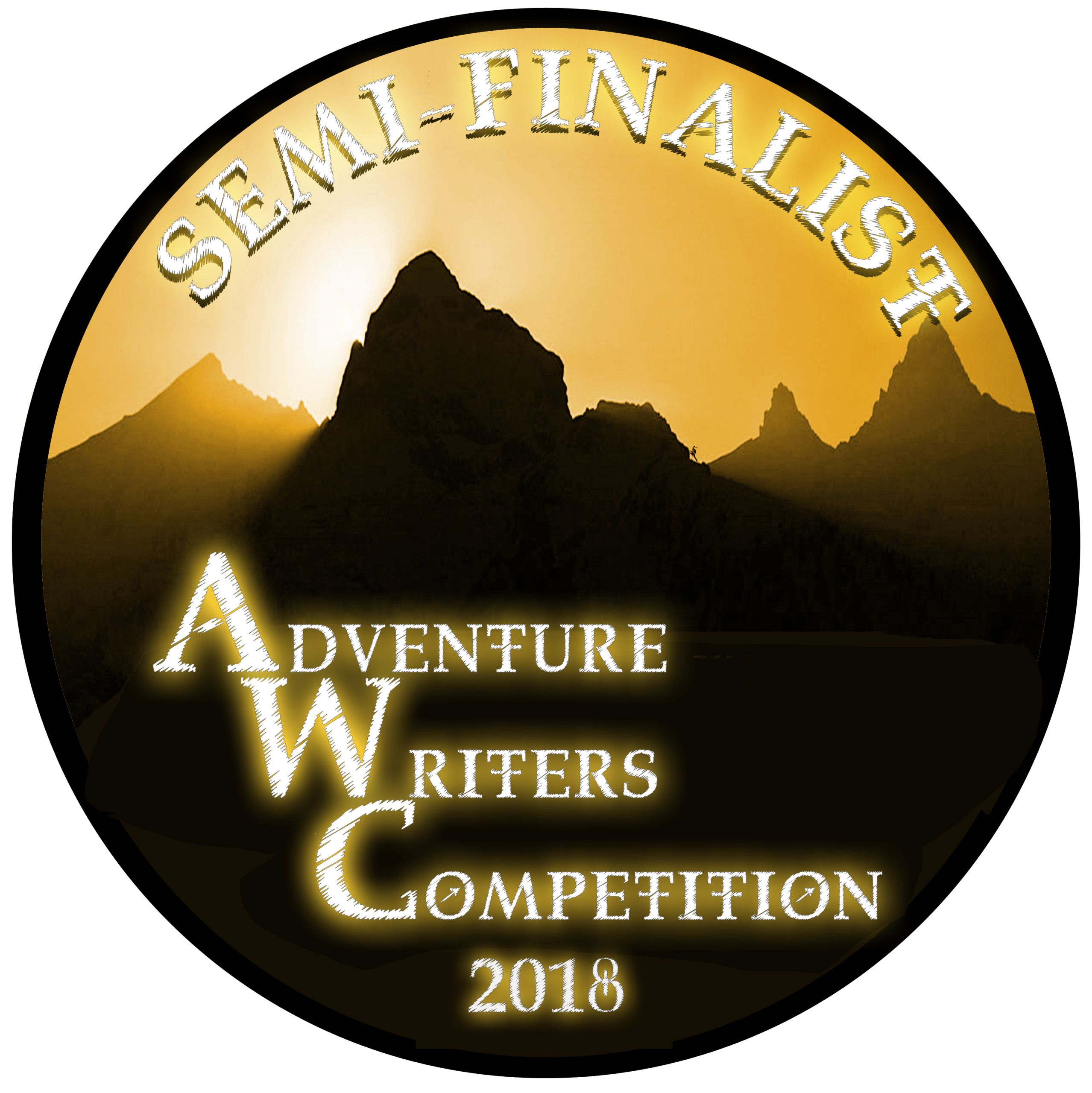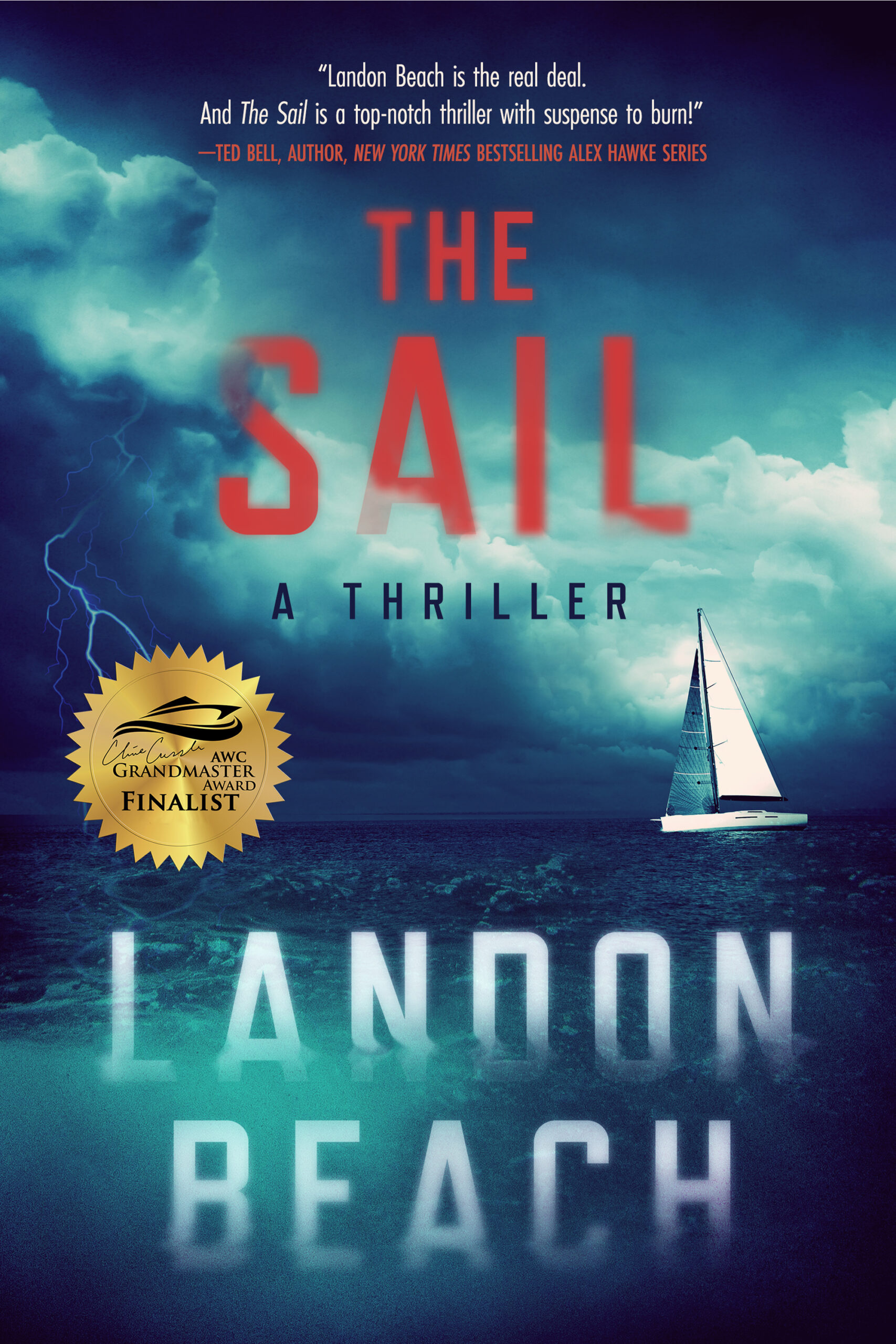 As a picturesque and perfect summer arrives in Michigan, a father and son prepare to sail around Lake Superior, one of the largest freshwater lakes in the world. It is a trip three years in the making and filled with planned stops for wreck diving, camping, and hiking. The water is deep, the wind is just right, and the sunsets are sublime. If there was ever a place for Robin and Tristian Norris to "get away from it all," the remote Superior coastline is it.
But when their anchor fouls, Robin not only uncovers a lost hoard of valuable gems but also discovers a mysterious stowaway aboard their boat. Who is she? And what is she running from?
What started as a paradisiacal trip quickly turns into a dangerous game of cat-and-mouse, and the trio is forced to battle high-tech pirates who'd do anything to reclaim their prize...in a nightmare that tests not only the trio's bond, but their will to survive.
Grab a life jacket and find something or someone to hold on to, it's time to go sailing.
---
"Landon Beach is the real deal. And The Sail is a top-notch thriller with suspense to burn!"
—Ted Bell, Author, NY Times Bestselling Alex Hawke Series, www.TedBell.com
---
"Action, intrigue, and high stakes drama—just what you want from a thriller. Toss in a little lust and greed, and it's the perfect mix for a classic, on-the-run adventure."
—Steve Berry, New York Times and #1 Internationally Bestselling Author
---
"Hoist The Sail for an enrapturing voyage across Lake Superior that thrills, enlightens, and keeps the pages flying to the very end."
—Dirk Cussler, New York Times Bestselling Author
---
"The Sail is a fast-paced thriller with plenty of action and some welcome wisdom too. Read it."
—Thomas Perry, New York Times Bestselling Author
---
"This book has it all. Landon Beach combines the emotional and heartwarming journey between father and son with a taut, tense thriller set in the hauntingly beautiful waters of Lake Superior. Just when you thought it was safe to get back in the water..."
—Robin Burcell, New York Times Bestselling Author
---
"Landon Beach proves yet again why he's one of the freshest literary voices on the thriller scene, mixing a suspense-filled, Brad Parks-like plot with enough action and misdirection to satisfy all fans of the genre."
—The Real Book Spy
---
"The plot is imbued with plenty of suspense and bold action…it's a tense thriller."
—Lake Superior Magazine
---
"Excellent With A Great Ending.  5 out of 5 stars.  The Sail was the book I didn't know I needed until I started it…and without spoiling it, it was a surprise and an intense finish.  The last part of this book was an absolute sprint and some of the best action I've read in a long time.  Overall, another great story from Landon Beach, and this definitely sets him up as one of my favorite new authors."
—Brian's Book Blog
---
"The Sail is exactly the kind of adrenaline-fueled page-turning fun that you'd expect from an author named Landon Beach.  This book earns my highest compliment...  I wish I'd written it."
—Jeff Edwards, bestselling author of Steel Wind and The Damocles Agenda
---
"The Sail is both touching, poignant and suspenseful. Not everyone can touch your heart and also keep it beating like a drum…The end is a great surprise, and beyond moving—I was a bit overwhelmed, and that is really what I expect from a novel. Thrilling, chilling and rewarding."
—Peter Greene, award-winning author of The Adventures of Jonathan Moore series.
---
"Having read Landon's first book, The Wreck, I had to read this new one. The author develops both characters and plot in a way that systematically unfolds and draws the reader in. Most of what I read is set in tropical climes, so reading a sailing adventure set in the Great Lakes was new for me. I thoroughly enjoyed this book!"
—Wayne Stinnett, Author of the Jesse McDermitt Caribbean Adventure Series
---
The Sail was named a finalist in the Clive Cussler Adventure Writers Competition.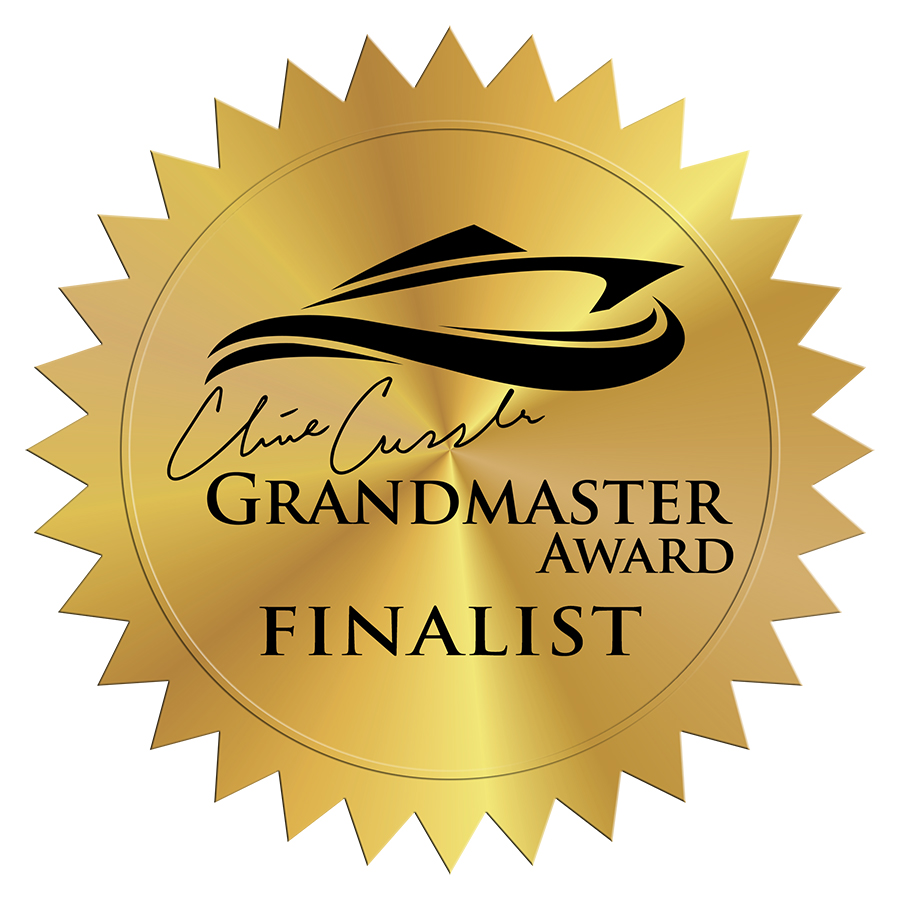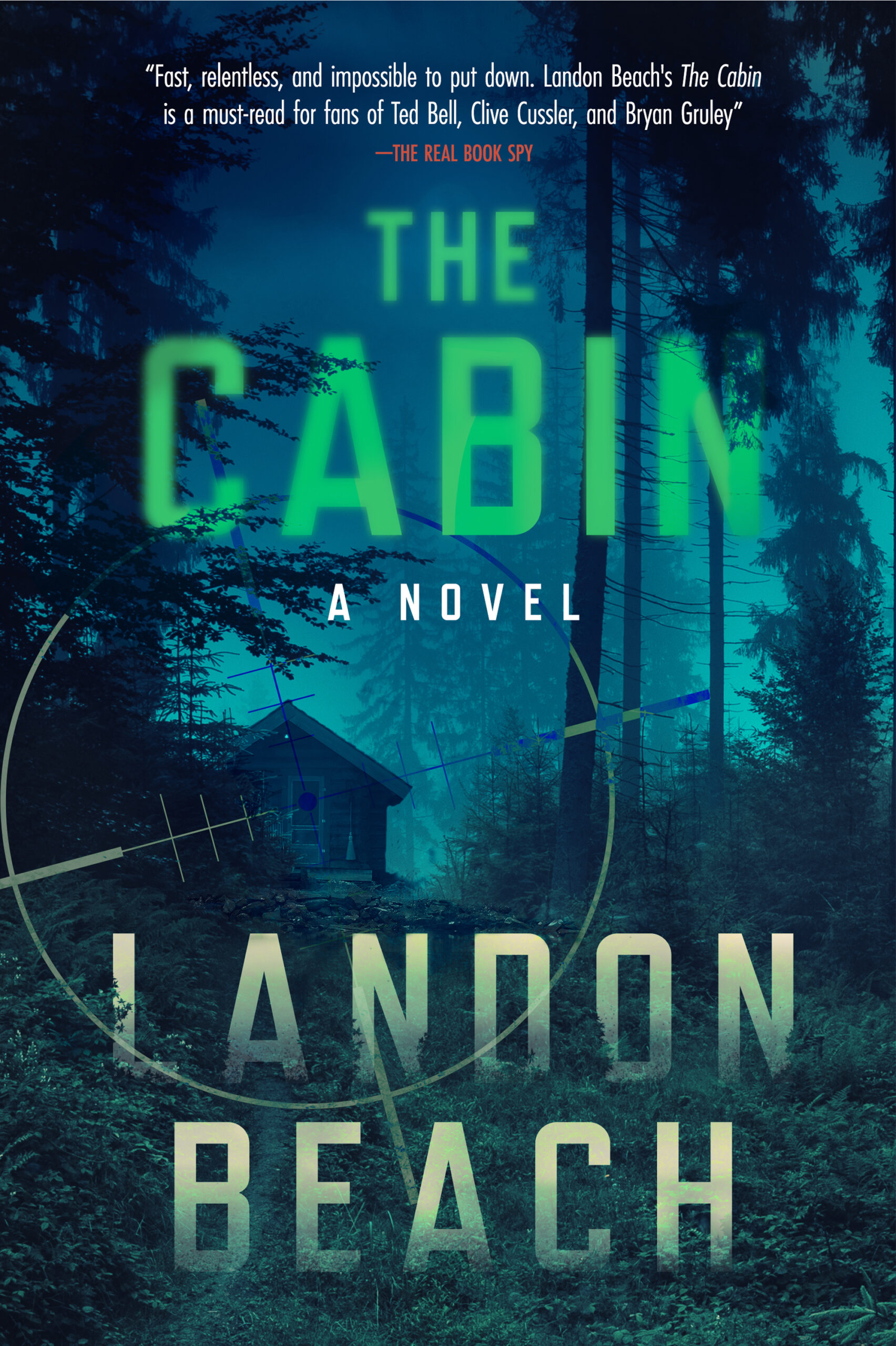 A potential worldwide catastrophe looms large, while CIA Officer Jennifer Lear waits in a Berlin café to meet with her agent who has critical information regarding the chilling emerging threat. But the agent is late, and the meeting turns into a frantic struggle to survive, generating many questions about how it all could have gone so wrong--the first being: Who exactly is Jennifer Lear?
Six months later, Iggi and Maria Hilliard arrive at their secluded log cabin on the southern shore of Lake Ontario to celebrate the 4th of July with two friends. One is a co-worker of Maria's, Haley Girard, who is struggling with the idea of turning thirty and just looking for a place to relax away from Rochester. The other guest is recently divorced Detroit Detective Cal Ripley, a man who has been on the front lines since 9/11 and needs time away from his job and Detroit.
The plan is to relax, reflect on life, and reconnect. Maria is also hoping that Haley and Cal find some chemistry. However, as the weekend unfolds, it becomes clear that not everyone in the cabin is who they say they are.
From the cafés of Berlin to the Roman Colosseum. From the jungles of Vietnam to the streets of the Windy City. From the neighborhoods of Detroit to the shores of Lake Ontario, and from the glamor of New York City to the secrets of Langley, Virginia comes The Cabin, the third stand-alone novel in the riveting Great Lakes action adventure series.
If you like high-stakes espionage, searing topics pulled from the headlines, and endings you won't see coming, then you'll love Landon Beach's tense political thriller.
---
"Fast, relentless, and impossible to put down. Landon Beach's The Cabin is a must-read for fans of Ted Bell, Clive Cussler, and Bryan Gruley."
—The Real Book Spy
---
"The Cabin has all the elements of a great espionage thriller along with a dose of introspection on the state of the world at large. If you're looking for an intelligent, high octane read, you can't go wrong with The Cabin."
—Chris Goff, author of RED SKY
---
"The Cabin is a thriller wrapped around a surprise, infused with a modern threat to civilization—a great plot! The story is intricate and flowing, the characters are deep and relatable, and the dialogue really enjoyable. Highly recommended!"
—A.W. Baldwin, award-winning author of Raptor Canyon
---
"5 out of 5 stars. My favorite part about a Landon Beach novel is the characters. He's able to build up these real and authentic feeling characters in each book, and every time I think 'it's just someone in a book' he throws another curveball at me. I did not see the ending coming. Beach threw me for a complete loop. And the final things thrown in made me stop for a moment and go 'whoa'—The Cabin was an excellent read that I thoroughly enjoyed."
—Brian's Book Blog
---
"Landon Beach spins a great yarn—while deftly illuminating more significant issues."
—Jesse Stoddard, Writer, Speaker, Entertainer
---
Brad Cranston is having a normal Friday afternoon in Shelter Harbor, Michigan when he receives a desperate call from his brother, who disappeared six years ago. Conrad's message is clear: head south, bring a boat, do not involve the police, and there is a load of money involved—click.
After enlisting the service of rookie Private Investigator Allison Shannon—a retired master diver who is haunted by her own demons—the two start to realize that Conrad Cranston has become much more than a lost hiker.
Meanwhile, FBI Special Agent Patrick Bruno has just been relocated to the Motor City to help bring down the Detroit Mafia, better known as "The Association." What Patrick does not know, however, is that Detroit's young new Godfather, Don Ciro Russo, has been targeted for assassination—an event that would turn the criminal organization upside down. And, a long-time confidential informant may be orchestrating the transfer of power.
As Patrick attempts to learn the truth, his path crosses with an unlikely pair: Brad Cranston and Allison Shannon. The search narrows, and the answers may lie on a small island in Lake Erie nicknamed "the Key West of the north." However, unimaginable terror could await them on the island and in the depths offshore.
For they are about to learn that justice and discovery still come at a price.
---
"The Hike blazes a twist-filled trail to all but certain literary stardom. Landon Beach's complex, ambitious thriller is rich in both detail and emotion, stitched across a treacherous landscape of deception and deceit. Echoing strongly of the brilliant Netflix show Ozark, The Hike reads like Harlan Coben on steroids—an outstanding psychological thriller chock full of surprises that leaves us grasping our chair arms so as not to fall off the edge of our seats. Relentlessly entertaining and lightning paced, The Hike promises to make Beach one of 2021's major authors."
—Jon Land, USA Today Bestselling author
---
"Buckle up. It's Breaking Bad meets The Godfather...and the battle for Detroit is about to begin. Intense!"
—Ryan Steck, The Real Book Spy
---
"The most original, atmospheric, entertaining, unique book I've ever read. A masterpiece of a thriller."
—David Dobiasek, "The Voice" of Best Thriller Books
---
"The Hike is one of the year's top thrillers and is a must-read for Crime Thriller fans."
—BestThrillers.com
---
"From drugs and Mafia money, mob connections, and romance to two family troublemakers who change themselves and their circumstances, Beach creates a fast-paced, vivid story of loss, recovery, revitalization, and renewed challenges.  The Hike is especially recommended for fans of Mafia thrillers. This audience will receive quite a different perspective and mystery than the usual Mafia encounter, filled with unpredictably satisfying twists and turns from start to finish in a process of discovery that transforms everyone involved."
—D. Donovan, Senior Reviewer, Midwest Book Review
---
"The Hike is a thrill ride every crime novel fan needs to take.  Beach crafts a compelling story and develops layered, colorful characters like few in this genre.  Think Puzo meets Winslow and buckle up for an edge-of-your-seat literary adventure."
—Scott Burnstein, Accoladed true crime writer
---
"The ultimate read: fast, suspenseful, rich—destined to become an organized crime thriller classic. The Great Lakes State has a new author, and his support of Michigan bookstores has been nothing short of spectacular."
—The Booknook
---
"Landon Beach has done it again! Truly a great beach read this summer!"
—John Carroll, WKJC FM 104.7
---
"Landon Beach has written yet another chilling thriller. Love the attention to detail, emotion, and thought processing for the characters, and as always, the Michigan backdrop. Found mention of Michigan's Iron Belle Trail too! Awesome!"
—Iosco Exploration Trail
---
"Camping under the trees; diving for lost shipwrecks; Mafia family takeovers; drug binges; cold-blooded murder...Author Landon Beach tells an intricate, thrilling, and clever tale of the family misfit doing what family misfits do: causing trouble. And boy, does the misfit in this one screw up. Landon is a master of detail and tells his tale, set in Michigan, with the perfect balance of fun, insanity, and exposition. The Hike is the ideal summer read."
—Jay Jasinski, Great Lakes TV
---
The Hike was named as a finalist in the 2021 Best Thriller Book Awards.
It was an honor to make the top 3 in the Crime Thriller category.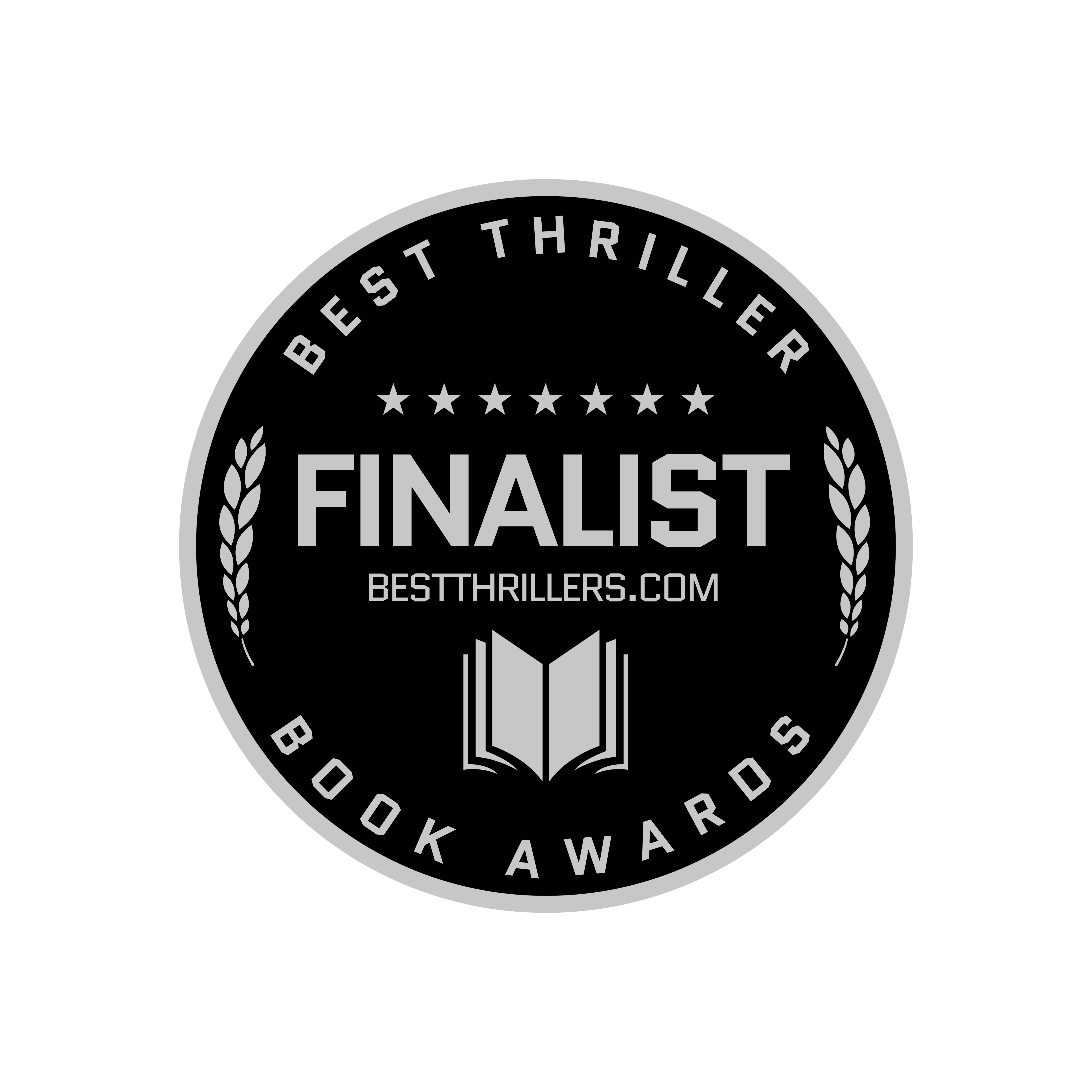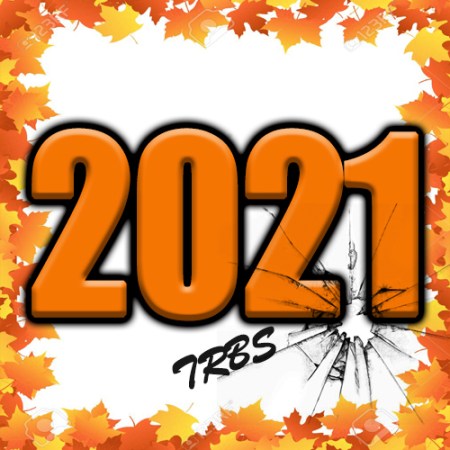 The Hike was listed as one of the 20 Best Thrillers in 2021 by The Real Book Spy.
Why The Real Book Spy said you should read The Hike: One of the freshest voices on the thriller scene, Beach is also one of the most underrated talents in the game today. His Great Lakes saga pops with realism and features some fantastic adventures, but he's outdone himself with his latest—which, as my blurb says above, really is Breaking Bad meets The Godfather.