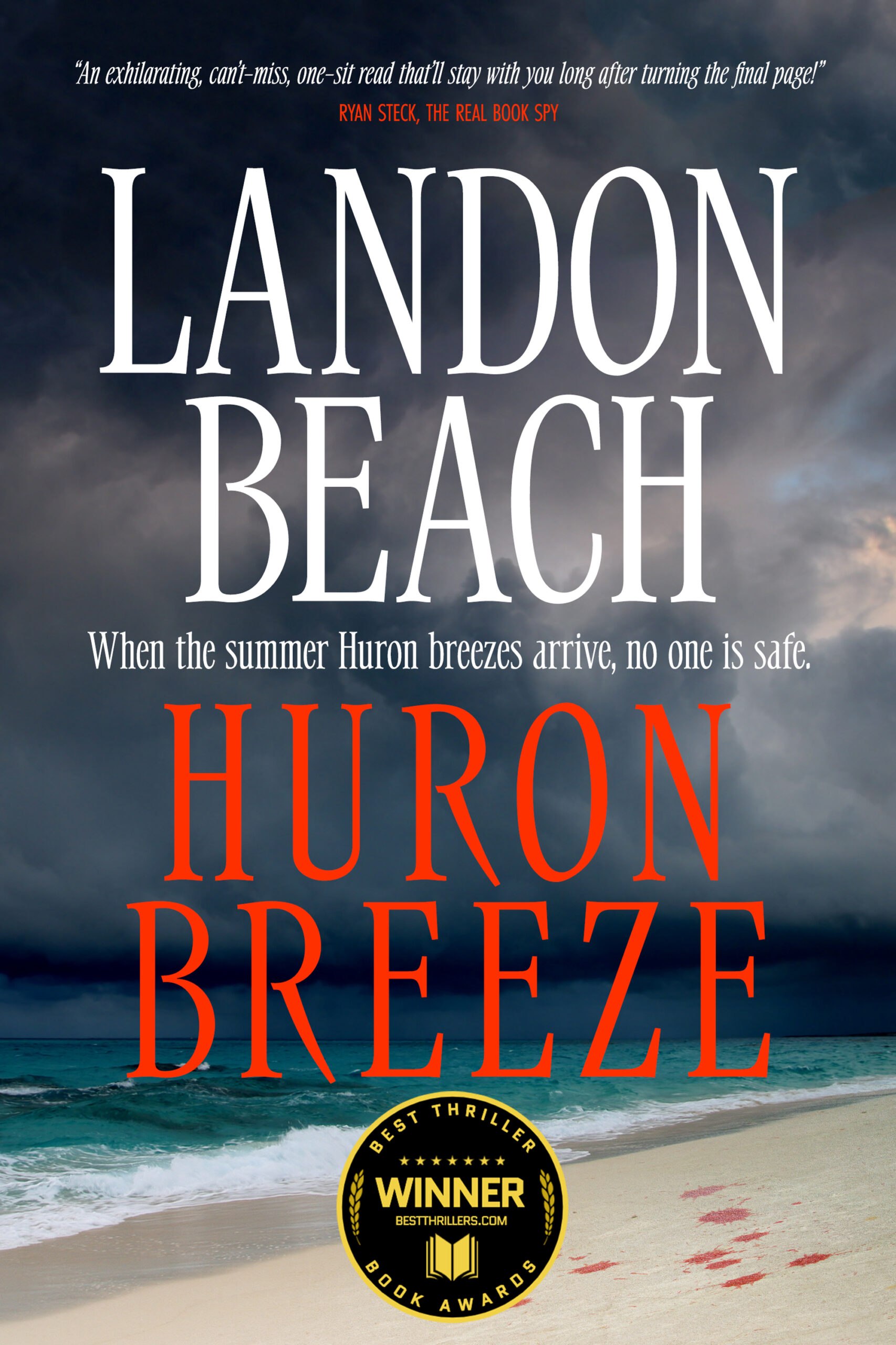 Ten years ago, legendary author Riley Cannon produced three of the best-selling thriller novels of all-time. Then, she vanished, leaving the final three books of the saga unfinished and producing the biggest mystery in the history of publishing. Now, a decade later, there is word from her mega-agent, the glamorous and powerful Topaz Kennedy, that a new Cannon novel is all-but-finished. But, Topaz knows the truth: Riley Cannon hasn't even started the book. With the clock counting down to the publication date, desperate measures are needed…
Meanwhile, in the sunrise-side town of Hampstead, Michigan, thirty-five-year-old Kaj Reynard emerges from Lake Huron on a cool June night and falls face down on the beach next to a fading bonfire—with a knife stuck in his back. Who murdered him? And why?
Enter veteran Hampstead P.I. Obadiah Ben-David, a man who has never taken on a case that he couldn't solve. But this mystery is different. The only piece of evidence is the knife, which has no prints. Not a soul saw or heard a boat that night, and the woman sitting by her bonfire did not see anyone else in the water. It is almost as if the deep blue waters of Lake Huron killed Kaj Reynard, and the Huron breezes blew him to shore.
With Hampstead in jeopardy of losing its summer revenue from vacationers who are chilled to their bones of a murderer on the loose, Ben-David takes on an apprentice—a computer coder, Rachel Roberts, who lives down the beach from where Kaj came ashore. Bored by her solitary existence behind a screen all day, Rachel thinks that becoming a P.I. would be a welcome sea change in her own life. But neither of them can foresee the tangled web of lies, treachery, and danger they will encounter.
For when the summer Huron breezes arrive, the blood boils, the inhibitions disappear, and no one is safe.
---
"Huron Breeze is destined to blow the reader away with its sprawling ambition and labyrinthine complexity. Landon Beach's hauntingly realized tale of murder, treachery and deceit strikes at our hearts as well as our minds along a twist-laden landscape. Beach perfectly straddles the mystery-thriller line in a tale that evokes the likes of Michael Connelly and John Hart, proving yet again that he is an author to be reckoned with."
—Jon Land, USA Today Bestselling author
---
"An exhilarating, can't-miss, one-sit read that'll stay with you long after turning the final page!"
—Ryan Steck, The Real Book Spy
---
"The perfect beach read. A truly enjoyable mystery thriller. Bravo, Mr. Beach. Bravo."

—David Dobiasek, "The Voice" of Best Thriller Books
---
"Will helping a PI solve a local murder give a stalled writer the plot for her next thriller? A crazy idea, but it works, but then there's a ruthless killer who knows she's out there. Have fun with Huron Breeze."
—Catherine Coulter, author of VORTEX
---
"It's impossible for a writer not to be instantly taken with this tale of an author so desperate for a plot idea that she becomes an apprentice PI after a man turns up on her beach with a knife in his back. You'll thoroughly enjoy this unique page-turner."
—Lisa Black, NYT bestselling author of the Gardiner & Renner series
---
"A blocked writer in search of her next novel idea teams up with a PI to solve a twisty case in hopes it'll get the words flowing and the book done. C'mon, what's better than that? That's the premise of Landon Beach's Huron Breeze ... and he nailed it. What a fun read. What sharp insights into the floppy muddle of a writer's mind. Loved it!"
—Tracy Clark, author of the Cass Raines Chicago Mystery Series, and winner of the 2020 Sue Grafton Memorial Award
---
"Landon Beach does a fantastic job of propelling the reader along the twisty path he creates in his mystery thrillers, and Huron Breeze is the best yet! I couldn't resist the 'book-within-a-book' premise of a floundering author desperate to find her next novel and ending up embroiled in her own real-life murder mystery! A guaranteed good time."
—Liz DeWandeler, A Novel Escape in Franklin, North Carolina
---
"Beach has taken a murder mystery, a wickedly satiric look at the publishing industry, the writing of bestsellers, along with a sideways glance at the wealthy in up north Michigan all of which he tosses into a blender and presses puree. The result is a novel smoothie. I have a feeling Landon Beach enjoyed writing this book as much as I enjoyed reading it."
—Tom Powers, Michigan in Books Blog
---
Huron Breeze was named Mystery of the Year in the 2022 Best Thriller Book Awards.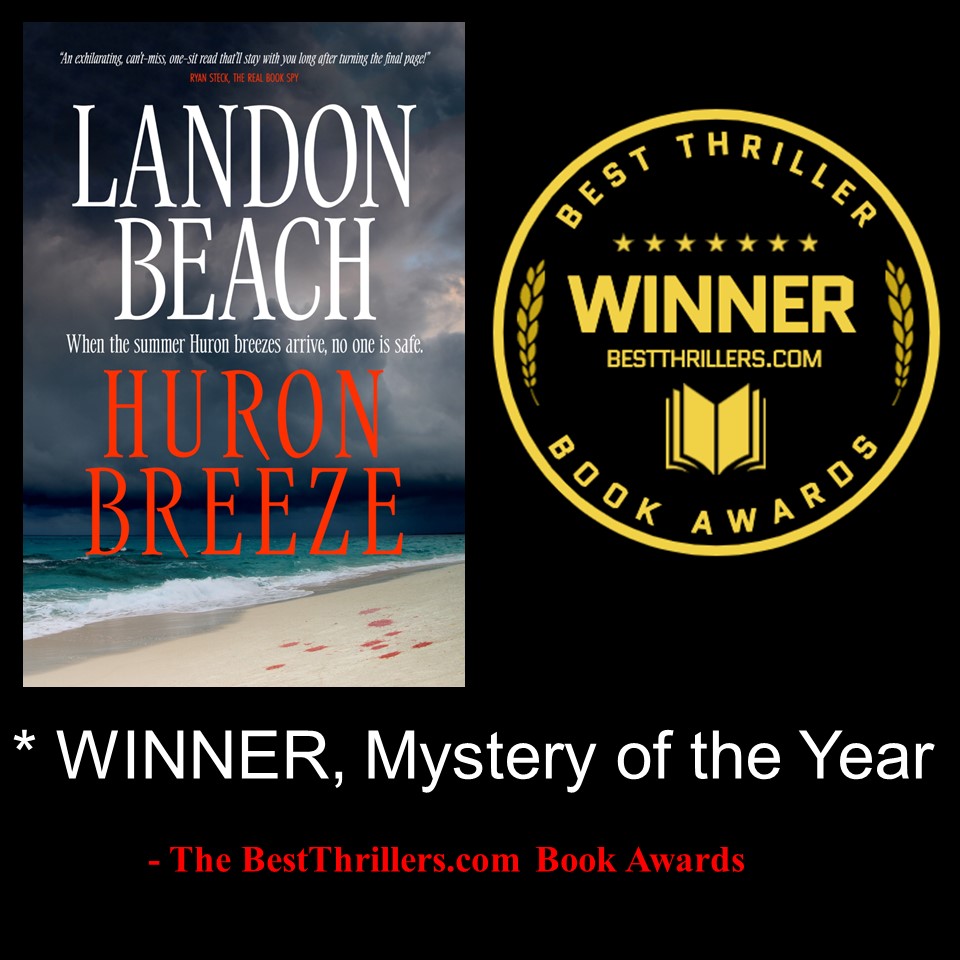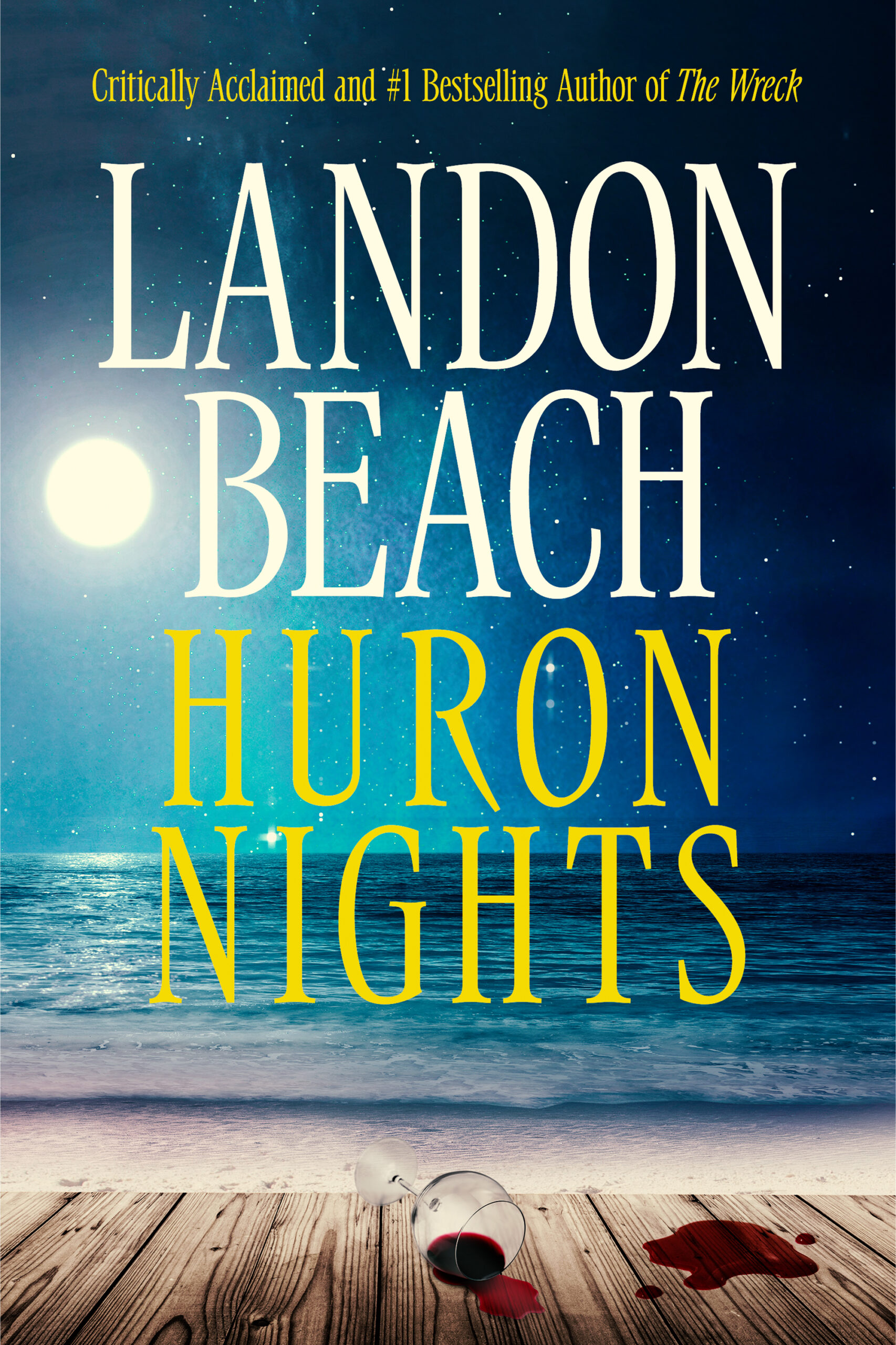 Labor Day Weekend—one last taste of summer.
In the quiet, sunrise-side town of Hampstead, Michigan, Rachel Roberts descends the stairs in her beach house, ready to sit on the back deck, have a glass of wine, and feel the Huron breezes come in from the water as the stars start to glow in the night sky above.
But everything changes when she sees headlights coming down her driveway. As the vehicle approaches, she becomes both excited and puzzled. Excited, because the vehicle belongs to her friend, retired Hampstead P.I. Obadiah Ben-David. Puzzled, because she has no idea why he is paying her an evening visit.
She soon learns that death has returned to Hampstead.
There has been an apparent murder-suicide involving the dazzling, socialite couple Artie and Misty Jensen in their mansion located in the posh, gated, beach-side neighborhood of Falcon Crest, and Ben-David has been asked to lend a hand as Hampstead's new P.I. has been called away to deal with a family emergency. Ben-David is confident that it will be a quick visit to Falcon Crest. Whereas the murder case last summer was mystifying and treacherous, this one seems to be straightforward. Nevertheless, he would like for Rachel to be a second set of eyes for him when he examines the crime scene.
She accepts.
She shouldn't have.
For when the final days of summer arrive, the temperatures begin to cool…and the Huron nights heat up.
If you like high-stakes espionage, action, and endings you won't see coming, then you'll love Landon Beach's tense spy thriller.
For twenty years, the mysterious and deadly character of Adrienne Astra has wowed readers and propelled author Riley Cannon to become one of the bestselling novelists of all-time. Now, with Sunrise Kama Sutra, the final novel in Cannon's mega-selling 6-volume 'Round the Clock Series, about to be released, Cannon decides to pull back the curtain and give her fans what they have long yearned for: Adrienne Astra's origin story. In an exclusive, e-mailed-in, 2-question interview, famous book blogger Christine Harper asked the author, "Why now?" And Cannon wrote, "Because, before you discover how Adrienne's journey ends, you have to learn how it began." When asked what the title of the novel would be, Cannon replied . . .
The Blue Hour Sanction
With the publishing world in a frenzy over the interview, Riley Cannon prepares to sit down and tell the world how Adrienne Astra became Adrienne Astra.
Then, the night before Cannon is to start writing the novel, she disappears, and her mega-agent, Topaz Kennedy, is forced to take drastic measures. The Blue Hour Sanction must be written and published within six months of the release of the series' fifth book, 3 a.m. Phone Call, to give readers enough time to get through the novel before Sunrise Kama Sutra is released six months later. Any hiccup in the promotional timeline will throw off the whole, glamorous ending to the series and stain Riley Cannon and Topaz Kennedy forever.
Knowing all of this better than anyone else in the industry, Topaz Kennedy makes her audacious move: She calls Landon Beach and asks him—using Riley Cannon's notes—to write the novel.
He accepts.
The result is an origin story unlike anything readers and listeners have ever experienced before.
How did a young woman from a small, rural town in Michigan become the most lethal assassin that the world has ever known? You are about to find out.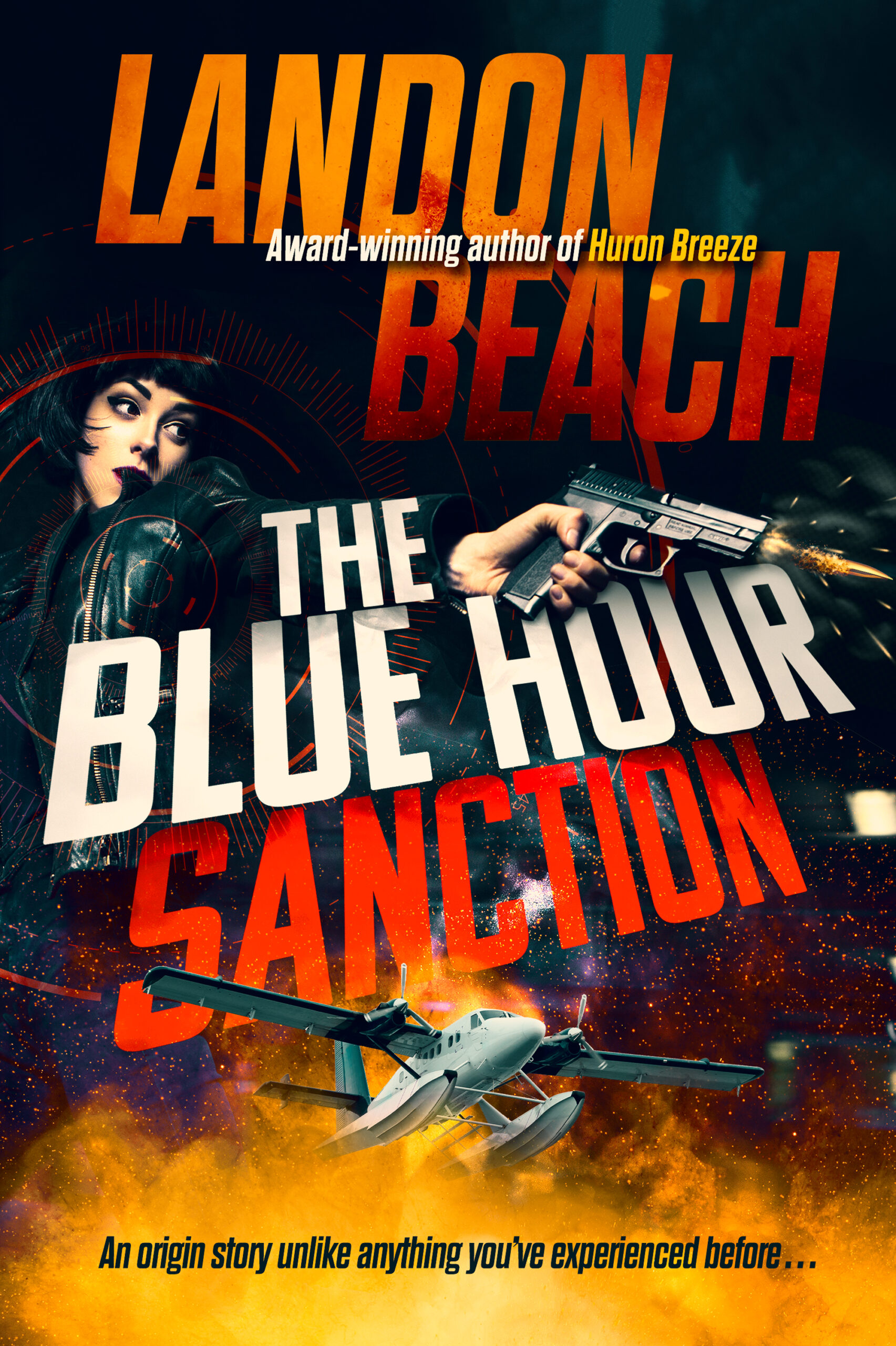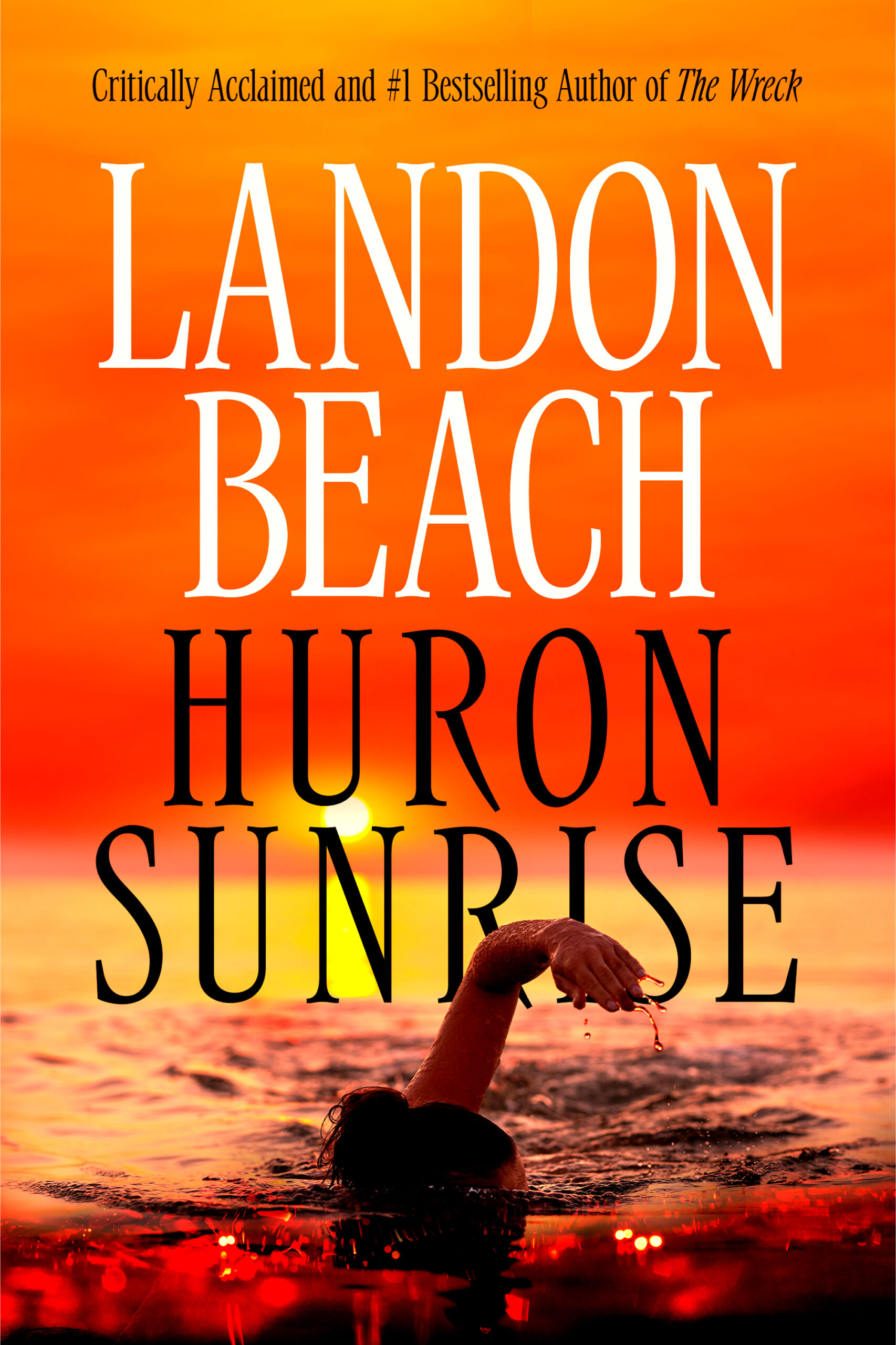 The time has come for Riley Cannon, one of the bestselling novelists in history, to end her beloved series, but little do her readers know the major twist she is planning to deliver . . . if she can stay alive long enough to write it.
Understanding that she will soon have to bid farewell to her indestructible heroine and friend, Adrienne Astra, Rachel Roberts—pen name Riley Cannon—fears a world where she no longer spends time with the character whom she credits with keeping her alive during the most challenging times of her life. Overwhelmed, she realizes that in order to find the peace that she has long desired and to finish the series, she will have to open a chapter of her own life that she has closed off for four decades—locating and confronting the woman who abandoned her when she was two: Tina Haines, her mother.
But, as the search for Tina begins, Rachel's inner circle starts to crumble. For the first time in Topaz Kennedy's mythical career, she feels the savagery of the publishing world and the changing landscape that is ready to swallow her up, accelerated by the fact that she's about to lose her biggest client. And Obadiah Ben-David, a man who has not only saved Rachel's life but has finally found happiness in a relationship with a bookseller, receives crushing news that could change his life forever.
As her friends' lives continue to fall apart and her fabled character's survival hangs in the balance on the page, Rachel Roberts finds herself in the fight of her life. She must deal with the fact that her mother is not who she thought she was, while struggling to protect those she holds most dear . . . attempting to preserve a future for them that she believes is worth risking her existence for.
For life is like a Huron sunrise: Before the first sliver of orange breaks the horizon—symbolizing renewal, hope, and a new beginning—there is darkness . . .
and some of us never live to see another sunrise.
If you are a fan of James Patterson, Janet Evanovich, Robert B. Parker, Louise Penny, Michael Connelly, Nora Roberts, John D. MacDonald, Lisa Gardner, John Grisham's Camino series, or the TV series Castle, you'll enjoy Huron Sunrise, Landon Beach's Great Lakes Saga, and Landon Beach's stand-alone psychological thriller, Narrator.