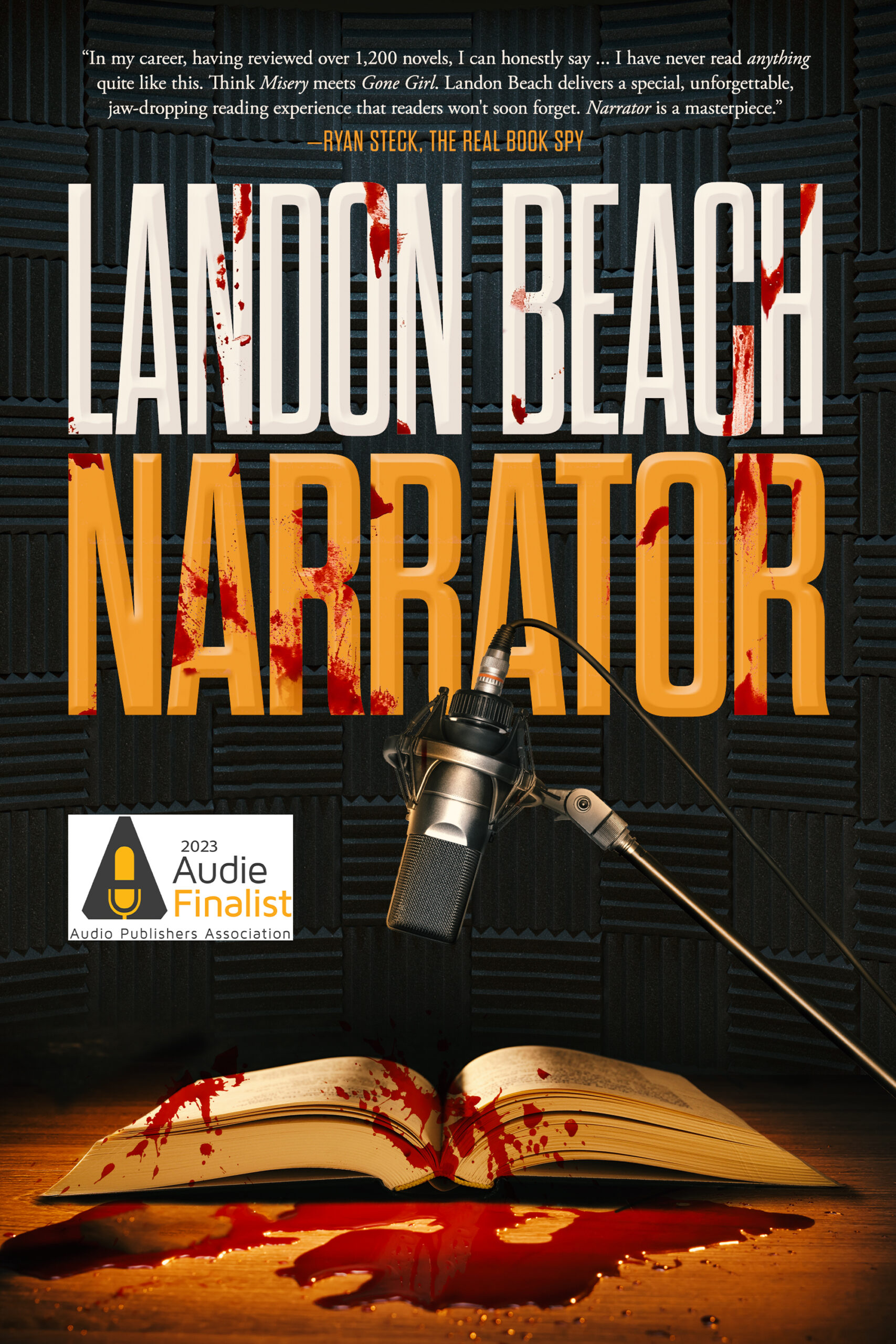 By the time playwright and actor Shawn Frost had won 2 Tony Awards by his late twenties, he was seen as a theater prodigy—a meteoric rise that the performing arts community had not witnessed in almost a hundred years. His work? Shakespearean in scope, character, and popularity—boundless and beautiful. His own character? Flawed.
And in a place like New York City, where failings get magnified, Shawn Frost finds that, even from the heights of artistic sublimity, no one is insulated from the demons that have caused the best of entertainers to fall from grace.
After surviving an accident that almost costs him his life, Shawn leaves NYC and the theater for the quiet, picturesque Pacific cliffs of Carmel-by-the-Sea and starts a new life as an audiobook narrator. As he rises through the ranks, narrating bestseller after bestseller, Shawn Frost once again flirts with artistic immortality.
But. As his limitless skills emerge in the exploding arena of voice arts, so do his flaws.
Then, he experiences every audiobook narrator's worst fear: He is kidnapped by two obsessed fans, determined to make Shawn perform their novel…
Or was he?
Don't miss this one-of-a-kind psychological thriller from #1 Bestselling Author Landon Beach.
---
"Very rarely do I read a book so unique and gripping it makes me wish I had thought of it!  Narrator is that book—a psychological thriller in which author Landon Beach crafts his love letter to storytellers in a novel so compelling you will be thinking about it, gifting it, and discussing it for years to come.  In both its written and audio formats, Narrator is a masterpiece."
—Jack Carr, former Navy SEAL Sniper and the #1 New York Times bestselling author of the James Reece Terminal List series
---
"In my career, having reviewed over 1,200 novels, I can honestly say . . . I have never read anything quite like this. Think Misery meets Gone Girl. Landon Beach delivers a special, unforgettable, jaw-dropping reading experience that readers won't soon forget.  Narrator is a masterpiece."
—The Real Book Spy
---
"Landon Beach's Narrator is an engaging and remarkably accurate dive into the life of a professional voice actor, while delivering twists and turns that will leave you on the edge of your seat. Compelling from start to finish. You won't be able to put it down!"
—J. Michael Collins, award-winning voice actor, coach, demo producer, and scriptwriter
---
"Electric. Powerful. Original. Reads like a movie, exploding towards a breathless climax that readers won't ever forget."
—Chris Hauty, national bestselling author of Deep State, Savage Road, and Storm Rising
---
"Narrator is an intellectual labyrinth that Landon Beach navigates with evocative prose and twist after compelling twist. Imagine Stephen King's Misery rendered by M.C. Escher. Plan on reading this one straight through to the dazzling end."
—Bryan Gruley, Edgar-nominated author of the Starvation Lake trilogy
---
"Narrator has everything: a peek behind the curtain (in this instance, into the commingled world of publishing and audiobooks), characters who are compelling and provoking (sometimes both at once), and a twisting, turning plot that will keep you guessing—and then second-guessing. Dynamic and audacious, Narrator is a triumph."
—Christopher Rosow, #1 Wall Street Journal, Apple Books, and Amazon bestselling author of the Ben Porter series
---
"Landon Beach created a one-of-a-kind, twisting, gut-wrenching tale that kept me guessing until the very end. Expertly crafted, and a unique, highly recommended read!"
—Mike Houtz, author of award-winning DARK SPIRAL DOWN and co-host of The CREW Reviews
---
"With Narrator, Landon Beach has fashioned a singularly spectacular tale. At once harrowing and hypnotic, with a complex protagonist in Shawn Frost who defies genre conventions, and a duo of genuinely terrifying villains, Narrator is a descent into obsession and madness that will leave you exhilarated and disturbed in equal measure. This one will stick with you long after the final page."
—Sean Cameron, co-host of The CREW Reviews
---
"With a meticulously researched and engrossing plot that twists and turns and deepens with the flip of each page, Narrator is as ambitious as it is enjoyable. Thriller fans who have not yet discovered Landon Beach are in for an exhilarating ride. Be warned, you're going to lose sleep."
—C. E. Albanese, award-winning author of DRONE KINGS and co-host of The CREW Reviews
---
"With its sharply written dialogue and inner introspection, perfectly placed pop-cultural references, and twists that are guaranteed to blindside you, Narrator is wonderfully inventive and will keep you guessing until the end. As a veteran-narrator-turned-thriller-writer, I found this book spoke to me on many levels. The fine detail of an audiobook narrator's process is spot-on; not surprising, given that Beach's narrator is one of the best in the biz. Highly recommend you pick up this book...or even better, the audiobook."
—Nick Sullivan, veteran audiobook narrator and author of The Deep Series
---
"Instant immersion and nonstop thrills won't let you put Narrator down or press pause. Landon Beach takes us into the mind of the titular talent, offering clever and well-researched glimpses inside both the booth and industry. And the audiobook—read by Scott Brick, the quintessential synonym for the title—makes for a mellifluously meta must-listen."
—P.J. Ochlan, acclaimed actor, Audie Award-winning narrator, and producer
---
"Landon Beach's Narrator is gripping, breath-taking, compulsive reading. His plot and characterizations are spot on. He captures the life of a narrator perfectly. I planned to read for an hour, and I didn't put it down until I'd finished the entire book. I've read more thrillers than is healthy, but I've never read anything like this. I now have to read every one of Landon Beach's books. This thriller delivers in spades!"
—Daniela Acitelli, actress, professional audiobook narrator, and host of The Narrator's Cup of Joe
---
"What a meta ride Narrator is! A twisty, turny, tense look at a job I've always considered (aside from fatigued vocal cords every now and then) rather benign. Beach has me rethinking my booth security... My only complaint is that the protagonist isn't female because I want to narrate this book!"
—Hillary Huber, award-winning audiobook narrator
---
"In this 'artist comeback story turned Hitchcock thriller,' award-winning actor/audiobook narrator Shawn Frost gets pulled into the nightmarish world of overzealous fans, recurring personal demons and the challenge of separating literal fact from nefarious fiction. The book alone is fantastic, but with Scott Brick's seductive narration, you're guaranteed to be kept hanging on his every word."
—Sean Pratt, actor, award-winning audiobook narrator, and coach
---
"A twisty, psychological thriller. Kept me guessing to the very last page."
—Robert Dugoni, New York Times Bestselling Author of the Tracy Crosswhite Series
---
"Thrills on the page suddenly become life and death in Narrator. Shawn Frost goes from telling stories behind the mic to living a story he can only hope won't be his last. Author Landon Beach has taken a deep dive into the world of the people who bring your audiobooks to life in this twisty adventure you won't be able to put down."
—Christina Rooney, Grammy-nominated audiobook director
---
"Landon Beach's Narrator will make your hair stand on end and give you goose bumps. This entire thriller is a viscerally wild rollercoaster ride—complete with mind-blowing twists you won't see coming. And Narrator's conclusion will leave you breathless. Beach's insight into narrating is so accurate and realistic I felt like Shawn Frost must be someone I know. This is a narrator's life...right up until the murder and mayhem, anyway."
—Suzanne Elise Freeman, actor and award-winning audiobook narrator
---
"What a thrill ride. Who would have thought reading a book about a guy reading a book would be such a psychological roller coaster ride!"
—Kevin Allen, WKJC FM 104.7 
---
"Just wow!  The audiobook industry will never be the same.  Beach has created an intense, immersive thread that you will not be able to put down.  It's a doozy of a thriller that will leave you gasping for air."
—Dan Musselman, Director of Studio Production, Penguin Random House Audio (retired)
---
"Voice acting becomes life & death in Landon Beach's Narrator, and I'm hanging on every word of this twisted thriller! Raw, real, and psychotically brilliant—I couldn't put it down. I'll never feel safe in my recording booth again…"
—Anne Ganguzza, Award-winning Voice Actor, Director, and Producer
---
"Every voice actor is going to re-think their job (and job security) after reading Narrator! Landon Beach strikes visceral chords and pulls the wires tight on this thriller!"
—Mary Lynn Wissner, Award-winning Casting Director and founder of Voices Voicecasting
---
"A fantastic and fun look into what we narrators do for a living! And I'm putting a lock on my recording booth door…"
—Ray Porter, actor and award-winning audiobook narrator
---
"Landon Beach has written a unique thriller.  It also has drama, tragedy, and redemption.  I recommend this book to everyone.  Truly wonderful."
—David Dobiasek, "The Voice" of Best Thriller Books
---
"Finally, a narrator gets what he deserves. Scott Brick delivers a flawless performance. Twisty and relentless—this is Misery in stereo. Loved it!"
—J.D. Barker, New York Times Bestselling author of A Caller's Game
---
"Beach has provided audiophiles with a tribute to narrators wrapped in psychological suspense—all delivered with intensity by Scott Brick.  The result is a special invitation for listeners to step into the recording booth."
—AudioFile Magazine
---
"I don't usually do 'Top X books of the year' anymore, but this would DEFINITELY make my 2022 list. 5 out of 5 stars. I mean, as an audiobook lover, this is just perfect for me. Normally, I don't specifically tell someone to listen to the audiobook. Still, in some rare cases, I have to implore people to get the audiobook over the physical or Kindle editions. Narrator is one of those cases. First off, just using Scott Brick, one of the best in the business, we're already off to a good start. But then, the performance he gives in a story where it's ALL about the narrator(s) just sets this one apart. This book will be one of the books I recommend to everyone who asks, 'What audiobooks should I check out?' It has everything that I want in a book and more. I can't explain how this book left me feeling. I said it left me reeling in my title, and that's the closest word I can think of."
—Brian's Book Blog
---
"A true labor of love. A love song to audiobook narration, acting, actors, authors, thrillers, noir, media and literature. Reverent and referential, an insightful inside look at the audiobook industry, loosely-but-lovingly inspired by actual industry practices, events and celebrity narrators. If you love listening to audiobooks, are a fledgling or experienced narrator yourself, or you just love Scott Brick, there's plenty of nuggets and easter eggs here for you to enjoy. It made me remember how much I loved audiobooks."
—Sean Daeley, actor and educator
---
"As an avid reader of thrillers and a professional voice-actor, Narrator hit all the right buttons for me. Landon Beach has crafted a clever mystery loaded with twists and turns, complete with well-drawn characters you'll care about.  Love a hero in whom I can truly identify!"
—Jordan Rich, On Mic with Jordan Rich Podcast, WBZ iHeart Radio
---
2023 Audie Awards
For his performance of Narrator, Scott Brick was named a Best Male Narrator FINALIST for the 2023 Audie Awards.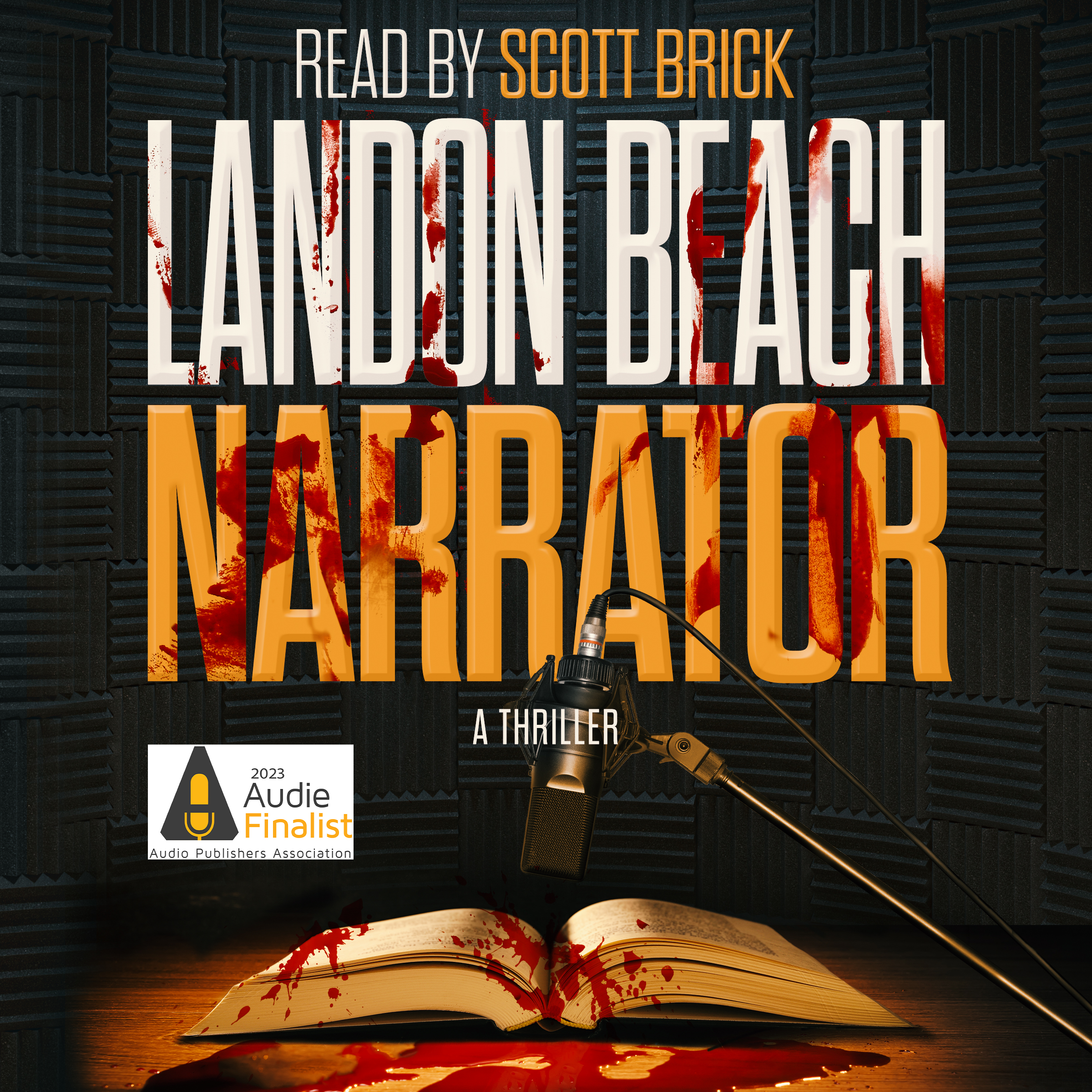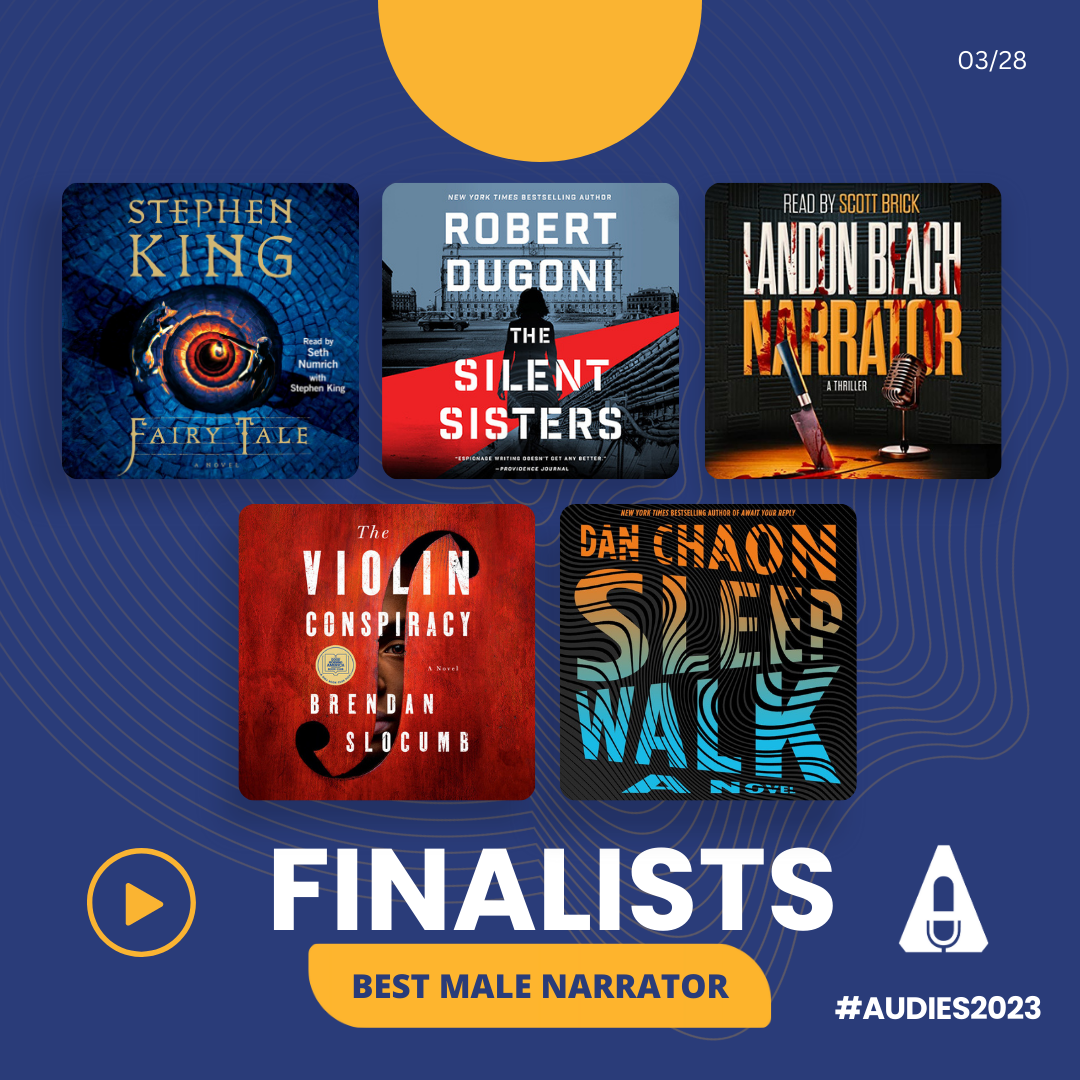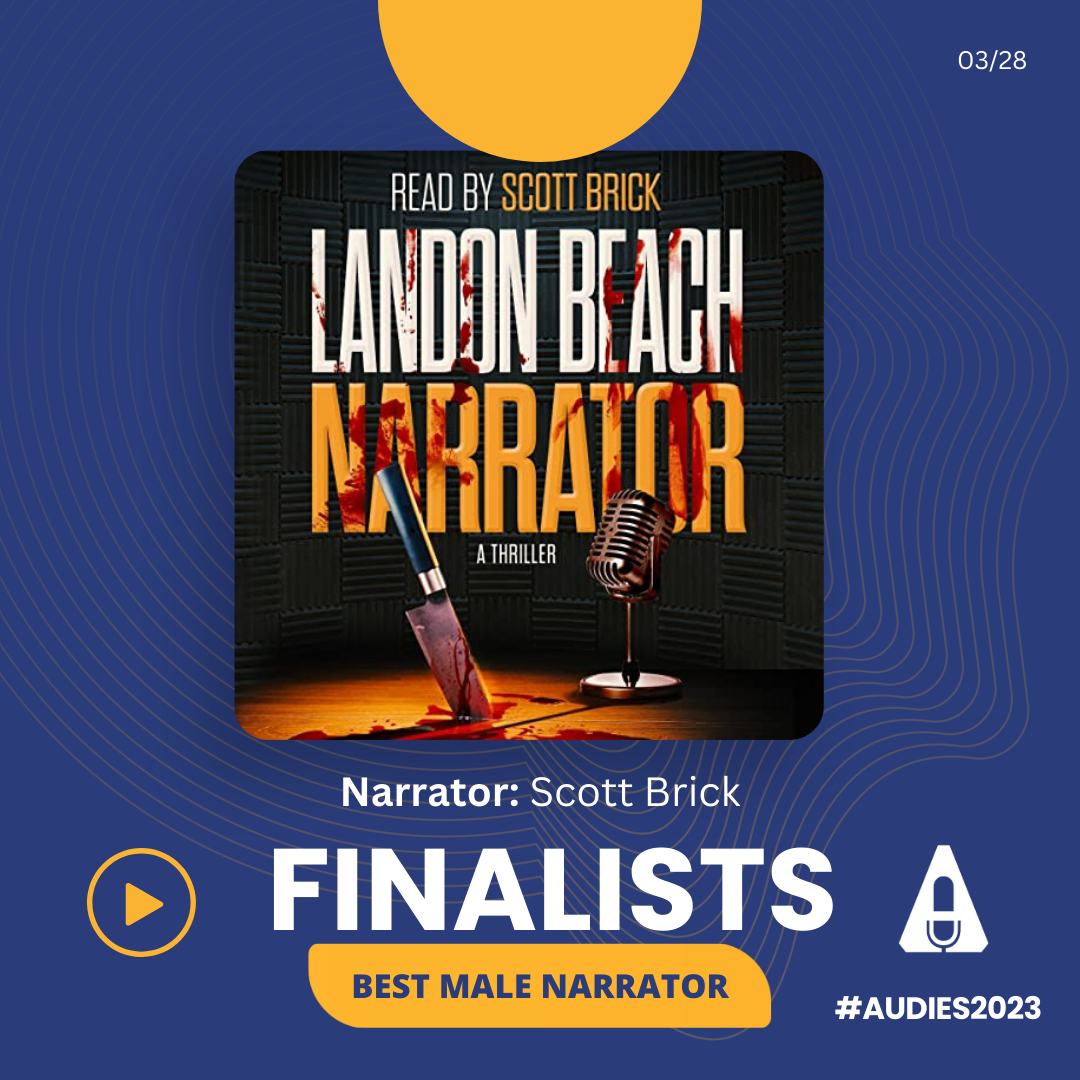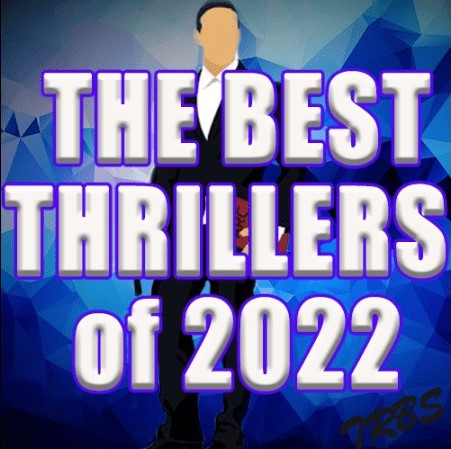 Narrator was listed as one of the 15 Best Mysteries, Crime, & Thrillers of Psychological Suspense in 2022 by The Real Book Spy.
Why The Real Book Spy said you should read Narrator: I've never covered a book like this. I've never read a book like this. Until now. Landon Beach combines a Misery-like story with a Gone Girl-like unreliable narrator, and the end result is nothing short of brilliant. Every time you think you know what's really going on, Beach throws in another twist. Another turn. And all the misdirection leaves you unable to tell up from down until he reveals his shocking ending that readers won't soon forget. If you haven't read this one yet, trust me, you don't want to miss it!