As a picturesque and perfect summer arrives in Michigan, a dying father and his son set sail for one last trip together. Their goal is to sail around Lake Superior, one of the largest freshwater lakes in the world. They hope to reconnect, forgive, and heal.
Meanwhile, a strong-willed and spirited young woman is abducted, disappearing without a trace.
As Robin and Tristian Norris cast off for their adventure, they know that Superior's water is deep and the sunsets are sublime. What they don't know is the peril that awaits them on the remote coastline. When you are far away from home and help, you only have yourself to count on.
What they find will be a nightmare.
It isn't a question of will they survive, but who will survive?
Grab a life jacket and find something or someone to hold on to, it's time to go sailing.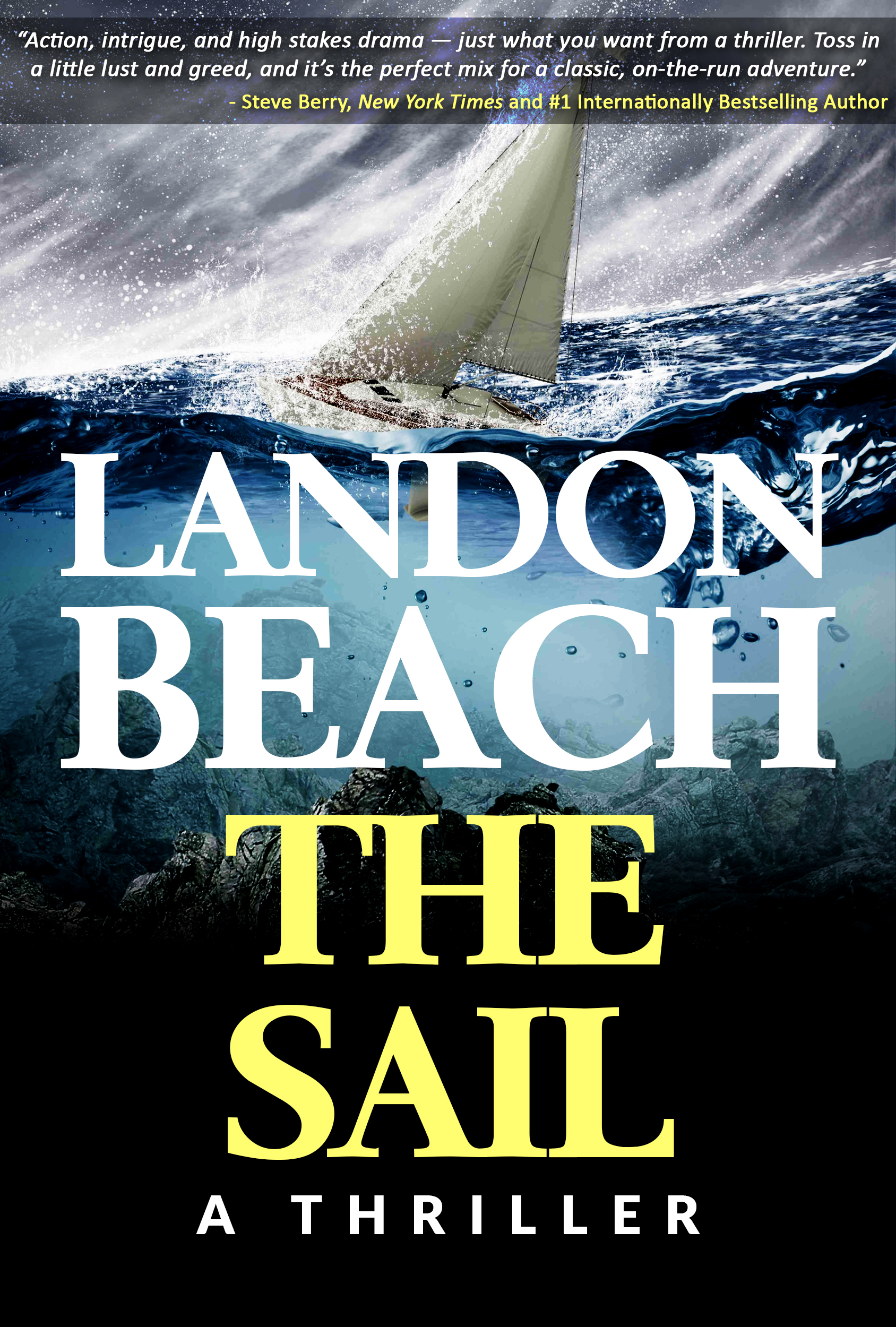 ---
"Landon Beach is the real deal. And The Sail is a top-notch thriller with suspense to burn!"
- Ted Bell, Author, NY Times Bestselling Alex Hawke Series, www.TedBell.com
---
"Action, intrigue, and high stakes drama—just what you want from a thriller. Toss in a little lust and greed, and it's the perfect mix for a classic, on-the-run adventure."
- Steve Berry, New York Times and #1 Internationally Bestselling Author
---
"The Sail is a fast-paced thriller with plenty of action and some welcome wisdom too. Read it."
- Thomas Perry, New York Times Bestselling Author
---
"This book has it all. Landon Beach combines the emotional and heartwarming journey between father and son with a taut, tense thriller set in the hauntingly beautiful waters of Lake Superior. Just when you thought it was safe to get back in the water..."
- Robin Burcell, New York Times Bestselling Author
---
"Having read Landon's first book, The Wreck, I had to read this new one. The author develops both characters and plot in a way that systematically unfolds and draws the reader in. Most of what I read is set in tropical climes, so reading a sailing adventure set in the Great Lakes was new for me. I thoroughly enjoyed this book!"
- Wayne Stinnett, Author of the Jesse McDermitt Caribbean Adventure Series
---