Brad Cranston is having a normal Friday afternoon in Shelter Harbor, Michigan when he receives a desperate call from his brother, who disappeared six years ago. Conrad's message is clear: head south, bring a boat, do not involve the police, and there is a load of money involved—click.
After enlisting the service of rookie Private Investigator Allison Shannon—a retired master diver who is haunted by her own demons—the two start to realize that Conrad Cranston has become much more than a lost hiker.
Meanwhile, FBI Special Agent Patrick Bruno has just been relocated to the Motor City to help bring down the Detroit Mafia, better known as "The Association." What Patrick does not know, however, is that Detroit's young new Godfather, Don Ciro Russo, has been targeted for assassination—an event that would turn the criminal organization upside down. And, a long-time confidential informant may be orchestrating the transfer of power.
As Patrick attempts to learn the truth, his path crosses with an unlikely pair: Brad Cranston and Allison Shannon. The search narrows, and the answers may lie on a small island in Lake Erie nicknamed "the Key West of the north." However, unimaginable terror could await them on the island and in the depths offshore.
For they are about to learn that justice and discovery still come at a price.
If you are a fan of Don Winslow, Lee Child, Breaking Bad, or The Godfather, you've come to the right place.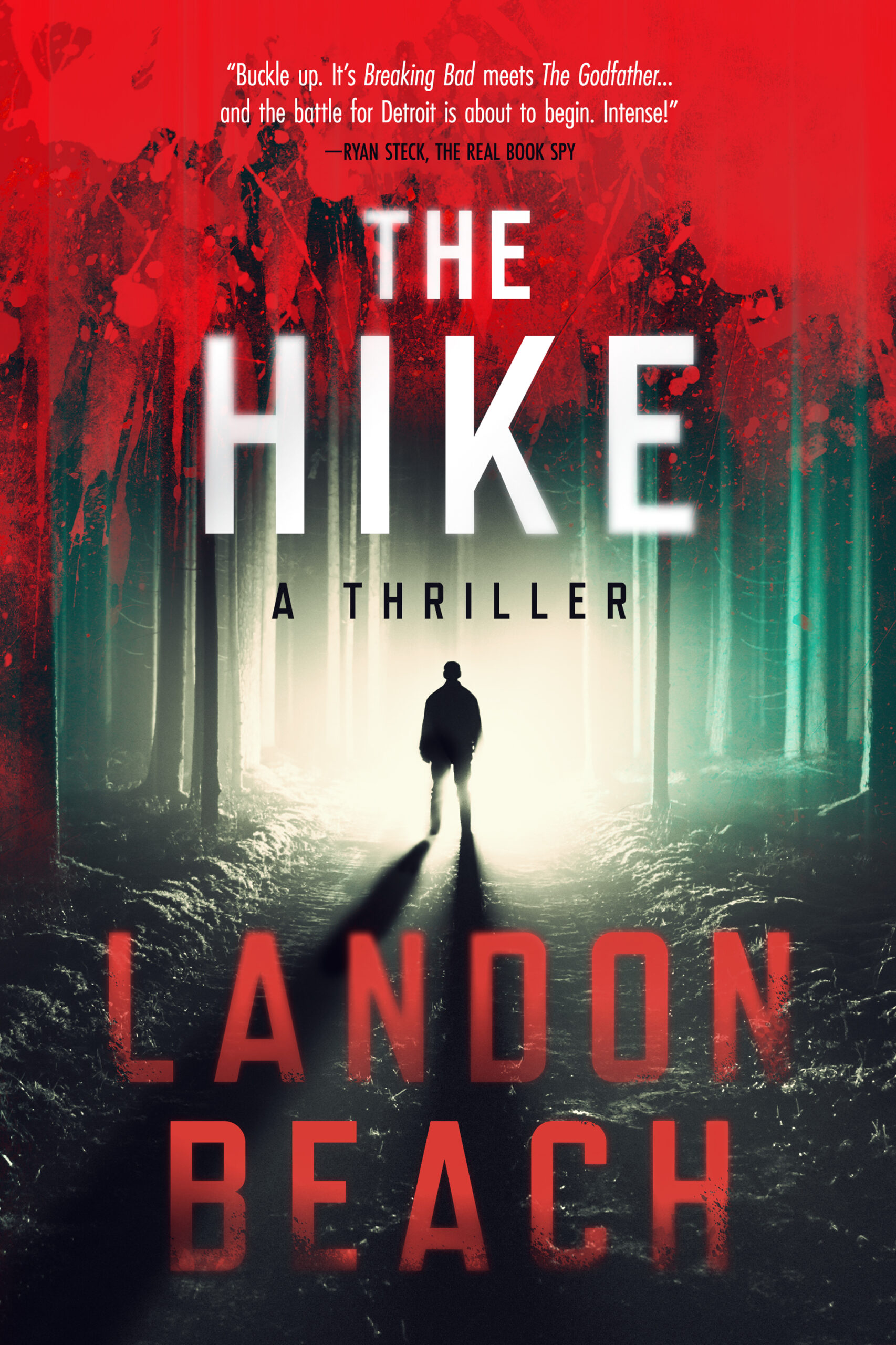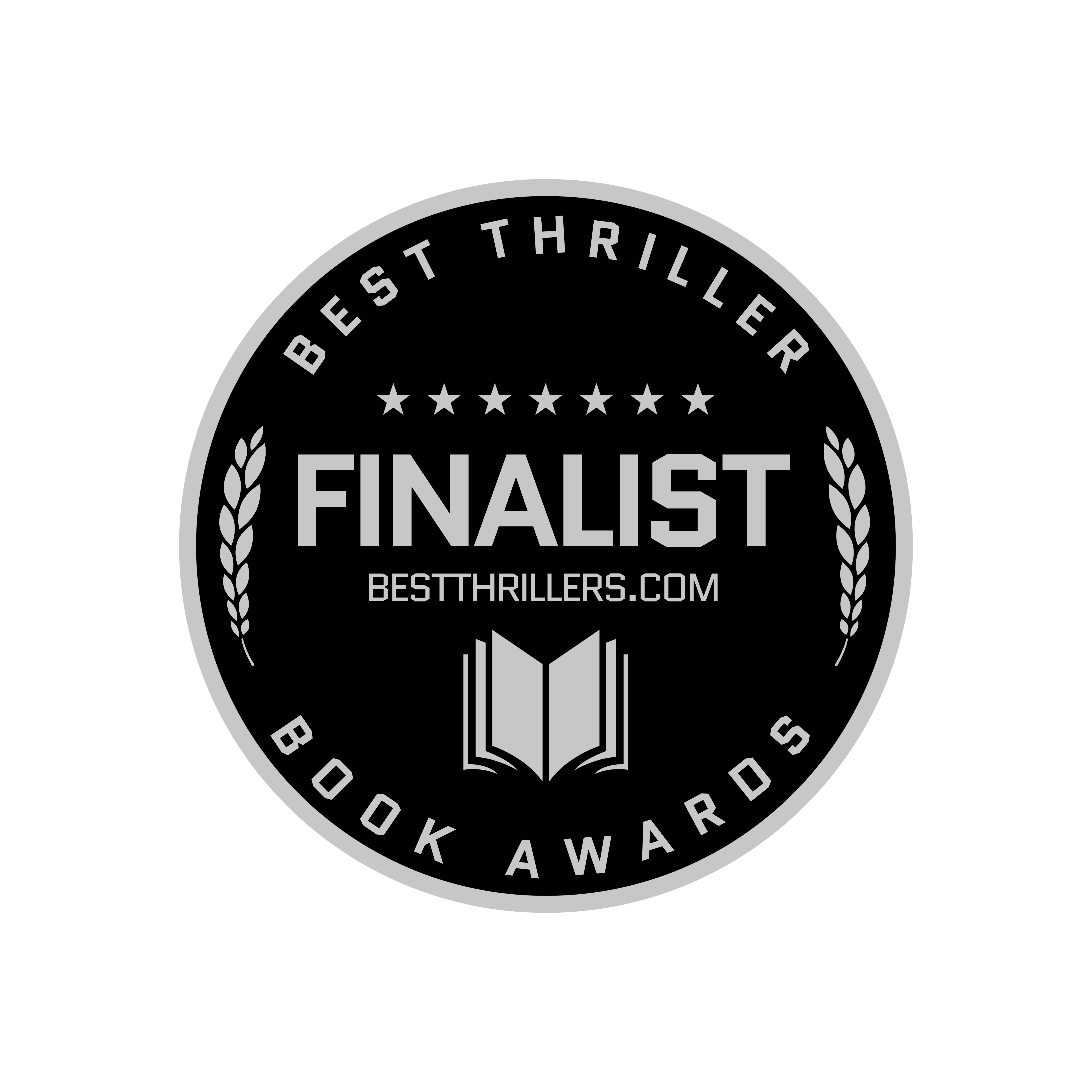 The Hike was named as a finalist in the 2021 Best Thriller Book Awards.
It was an honor to make the top 3 in the Crime Thriller category.
The Hike listed as 1 of the 20 Best Thrillers in 2021 by The Real Book Spy.
Why The Real Book Spy said you should read The Hike: One of the freshest voices on the thriller scene, Beach is also one of the most underrated talents in the game today. His Great Lakes saga pops with realism and features some fantastic adventures, but he's outdone himself with his latest—which, as my blurb says above, really is Breaking Bad meets The Godfather.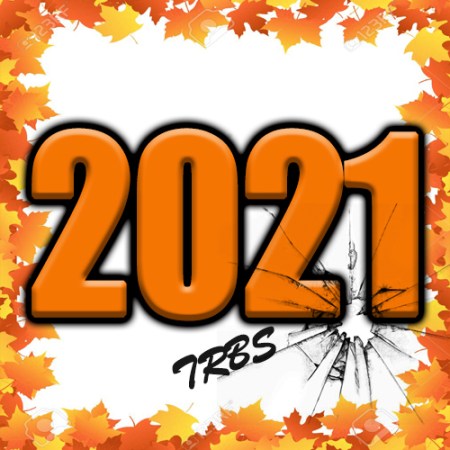 ---
"The Hike blazes a twist-filled trail to all but certain literary stardom.  Landon Beach's complex, ambitious thriller is rich in both detail and emotion, stitched across a treacherous landscape of deception and deceit.  Echoing strongly of the brilliant Netflix show Ozark, The Hike reads like Harlan Coben on steroids—an outstanding psychological thriller chock full of surprises that leaves us grasping our chair arms so as not to fall off the edge of our seats.  Relentlessly entertaining and lightning paced, The Hike promises to make Beach one of 2021's major authors."
- Jon Land, USA Today Bestselling author
---
"Buckle up. It's Breaking Bad meets The Godfather...and the battle for Detroit is about to begin. Intense!"

- Ryan Steck, The Real Book Spy
---
"The most original, atmospheric, entertaining, unique book I've ever read. A masterpiece of a thriller."

- David Dobiasek, "The Voice" of Best Thriller Books
---
"The Hike is one of the year's top thrillers and is a must-read for Crime Thriller fans."
- BestThrillers.com
---
"From drugs and Mafia money, mob connections, and romance to two family troublemakers who change themselves and their circumstances, Beach creates a fast-paced, vivid story of loss, recovery, revitalization, and renewed challenges.  The Hike is especially recommended for fans of Mafia thrillers. This audience will receive quite a different perspective and mystery than the usual Mafia encounter, filled with unpredictably satisfying twists and turns from start to finish in a process of discovery that transforms everyone involved."
- D. Donovan, Senior Reviewer, Midwest Book Review
---
"The Hike is a thrill ride every crime novel fan needs to take.  Beach crafts a compelling story and develops layered, colorful characters like few in this genre.  Think Puzo meets Winslow and buckle up for an edge-of-your-seat literary adventure."
- Scott Burnstein, Accoladed true crime writer
---
"The ultimate read: fast, suspenseful, rich--destined to become an organized crime thriller classic. The Great Lakes State has a new author, and his support of Michigan bookstores has been nothing short of spectacular."
- The Booknook
---
"Landon Beach has done it again! Truly a great beach read this summer!"
- John Carroll, WKJC FM 104.7
---
"Landon Beach has written yet another chilling thriller. Love the attention to detail, emotion, and thought processing for the characters, and as always, the Michigan backdrop. Found mention of Michigan's Iron Belle Trail too! Awesome!"

- Iosco Exploration Trail
---
"Camping under the trees; diving for lost shipwrecks; Mafia family takeovers; drug binges; cold-blooded murder...Author Landon Beach tells an intricate, thrilling, and clever tale of the family misfit doing what family misfits do: causing trouble. And boy, does the misfit in this one screw up. Landon is a master of detail and tells his tale, set in Michigan, with the perfect balance of fun, insanity, and exposition. The Hike is the ideal summer read."

- Jay Jasinski, Great Lakes TV